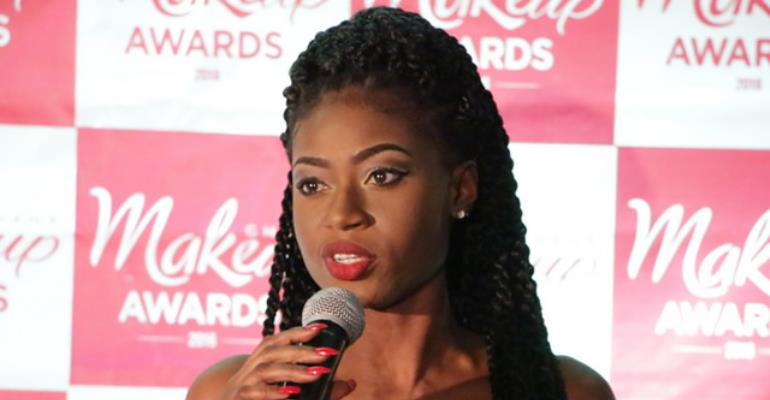 Organisers of the annual Ghana Make-Up Awards have disclosed that the 2018 edition of the ceremony will take place on April 28.
This year's ceremony will be part of a weeklong celebration dubbed 'Make-Up & Beauty Week' to, among other objectives, highlight the economic impact of the Ghanaian and African make-up and beauty industries.
The week celebration will be under the theme: 'Make-Up & Beauty – A Catalyst For National & Economic Development'. It will start from April 23 to 29, 2018. Among activities will be Africa make-up and beauty fair 2018 at the La Palm Royal Beach Hotel to showcase different make-up products and offer services from April 25 to April 27.
The award ceremony which is to celebrate, reward and promote stakeholders in the make-up and beauty industry will then come off on April 28 at the Kempinski Gold Coast Hotel in Accra.
Speaking at the launch on Wednesday, Make-Up Ghana Founder, Rebecca Donkor, said, "Make-up Ghana started two years ago to showcase the economic impact of the makeup industry by uniting artists, brands, retailers and content creators. Over the last two years, we leveraged events such as the Ghana Make-Up Awards and the AMB Fair, advocacy, capacity building and professional training to begin to bring this vision into fruition."
She added, "The Make-Up & Beauty Week is part of our next step on this journey. Our team made a strategic decision to unite our two flagship events and include regional celebrations into a single, more impactful event to ensure we could dedicate sufficient time and resources each year to the equally important tasks of capacity building, advocacy and professional training."
"In 2018, our goal is to introduce opportunities which unite the industry even further into a stronger voice to influence policy within and outside Ghana, improve standards of practice and engage consumers in new and exciting formats," she concluded.
Currently, public nominations for the awards are opened and the organisers are also set to begin registrations for exhibitors for the fair.