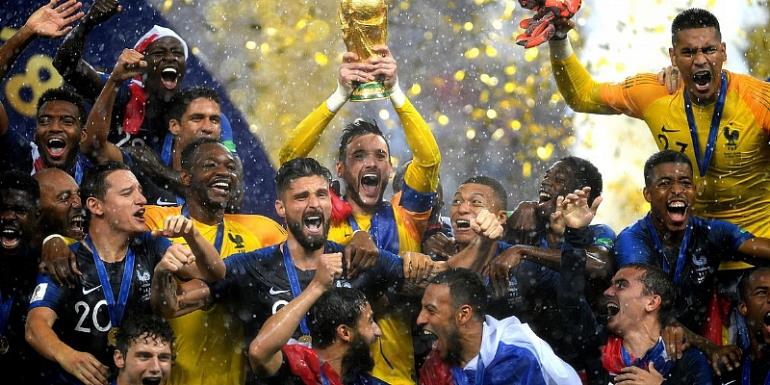 Police in Paris said they arrested 102 people celebrating France's victory over Croatia in the World Cup final after demonstrations began to turn violent.
Michel Delpuech, the chief of the Paris Police Prefecture, said in a news conference on Monday morning that a majority of those arrested were celebrating along the Champs Elysees, with 90 of them remaining in custody.
Delpuech said, however, that "given the risks inherent in this type of situation," there had been "no major situation" reported.
According to Le Parisien, one man was hospitalised and remains in serious condition after taking a blow to the head in the city.
Police had to use tear gas and riot gear to quell some of the more unruly crowds, which included people damaging windows and looting shops along Paris' most famous avenue.
It was estimated that millions of people flooded the Champs Elysees to celebrate the 4-2 victory, France's first World Cup title in 20 years. The government prepared for demonstrations by mobilising around 110,000 security staff for the Bastille Day festivities on Saturday and the final on Sunday.
In all, 292 people had been detained for unruly conduct throughout France, according to figures released by the Ministry of the Interior, with 45 police officers injured in the furore — though none seriously.
Two people died during celebrations elsewhere in the country, Le Parisien reported. One man died after diving into a shallow canal in Annecy, and in Saint-Felix, another died after crashing his car into a tree.
In Lyon, 30 people were arrested for violence, with 18 charged with breaking and entering a clothing store and a department store in the city centre. There were also several incidents in Marseille, where 10 people were arrested in the vicinity of the fan zone set up for people to watch the game.