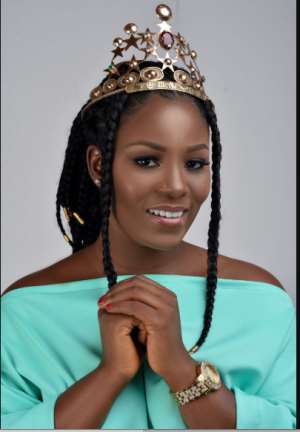 Ghana's number one television platform, TV3 Network has this week announced the return of the most popular beauty reality show and one of the most sought after programmes on Ghanaian television; Ghana's Most Beautiful (GMB).
Four Ghanaian celebrities, Lydia Forson, Prince David Osei, Salma Mumin and Adjetey Annan are this year joining TV3 to scout the entire country to find the sixteen (16) beauties to compete in the 2020 Ghana's Most Beautiful.
The registration process for this year's edition of GMB is currently underway and this commences the search for the most beautiful Ghanaian woman. GMB is open to Ghanaian women between the ages of eighteen (18) and twenty-eight (28) years in tertiary institutions and fluent in English and at least one Ghanaian language.
Ladies interested in participating in this year's edition of GMB are to logon to www.3news.com to complete a participation form then proceed to submit an introductory video of themselves to the WhatsApp numbers; 020 909 4853 / 024 184 4159. Shortlisted applicants will have virtual auditions via Skype, Facebook, and Whatsapp.
Apart from the brand new car, cash amount, and one year supply of wardrobe at stake for the ultimate winner, all six finalists at this year's GMB will be rewarded with a fun trip to the beautiful city of Dubai in the United Arab Emirates.
If you are a lady and have what it takes to the most beautiful Ghanaian woman, step forward now to be counted amongst the sixteen 2020 GMB contestants!