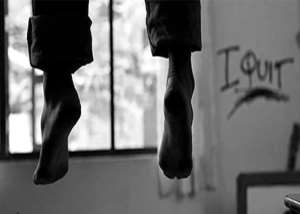 Brong-Ahafo Region has recorded 98 cases of attempted suicide, a field survey conducted by MIHOSO International, a health centered Non-Governmental Organisation, has said.
The survey, which was conducted in 11 districts, between 2015 and 2016, also confirmed three cases of suicide involving two females and one male, with 270 people suffering from depression.
Dr Gbiel Gabriel Benarkuu, the Chief Executive Officer of MIHOSO, speaking to the Ghana News Agency, said the survey formed part of a mental health project his NGO is undertaking in collaboration with BasicNeeds Ghana with support from the DFID/UKAID.
The four-year project being implemented in 13 districts and municipalities in the region is titled 'Enabling people with mental illness or epilepsy to access their human rights in Ghana'.
Dr Benarkuu expressed concern about the upsurge of depression, particularly, among young women in the region, which, he said was a major contributory factor to many of the attempted and suicide cases recorded in the region.
He said findings from the survey showed a glaring relationship between depression and suicide which had led many patients into psychological and emotional trauma.
Dr Benarkuu expressed concern that many of the depression and suicide cases in the survey-conducted communities were left unreported.
He said with support from care-takers, his outfit has reached out to 5,362 people with mental disorders including epilepsy and it was facilitating outreach clinics and follow-ups to help manage their problems.
Dr Benarkuu said with strict adherence to drugs, mental disorders could be treated and advised care-takers to assist victims to take their drugs at stipulated intervals.
He expressed discomfort about the continuous stigmatization of people with mental disorders and appealed to the general public to refrain from such behaviours so that cases could be reported.
Dr Benarkuu, who is the National Chairman of the Ghana Coalition of NGOs in Health, said dealing with the stigma associated with mental health requires concerted efforts from all stakeholders and entire society.
Specifically, he said, traditional authorities, assembly members and other opinion leaders in local communities have a specific role to play in addressing the discrimination and stigmatization of mental health patients.
Dr Benarkuu called for intensive training for community-based volunteers on the basic essentials of depression and suicide as well as other related cases.
GNA
By Dennis Peprah, GNA