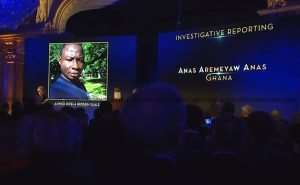 Investigative journalist, Anas Aremeyaw Anas, has received a special award for investigative journalism at the inaugural AIPS Sports Media Awards in Switzerland.
The award comes less than a week after the killing of an investigator with the TigerEye PI agency, Ahmed Hussein-Suale, who played an integral role in the #Number12 exposé that uncovered corruption in African football, for which Anas received the honours.
Before Anas addressed the audience at the event in Lausanne, Switzerland, a minute's silence was observed in memory of Ahmed Suale.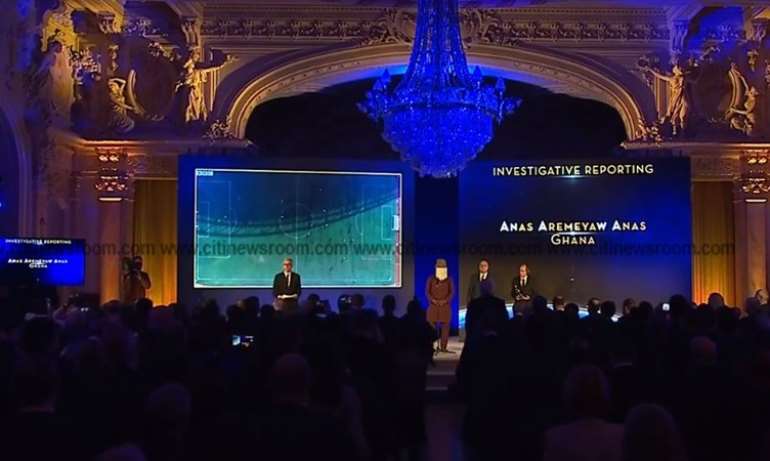 Anas dedicated the award to Ahmed and reiterated that despite the unfortunate incident, he and his team remained resolute in their desire to root out corruption in the society.
"I receive this award in honour of my colleague, Ahmed Hussein. I know that he would have been with me to receive this award but for the unfortunate incident. If there's any message that Ahmed would have loved me to give to all you, it would have been a simple one that we will never surrender because journalism is not a crime."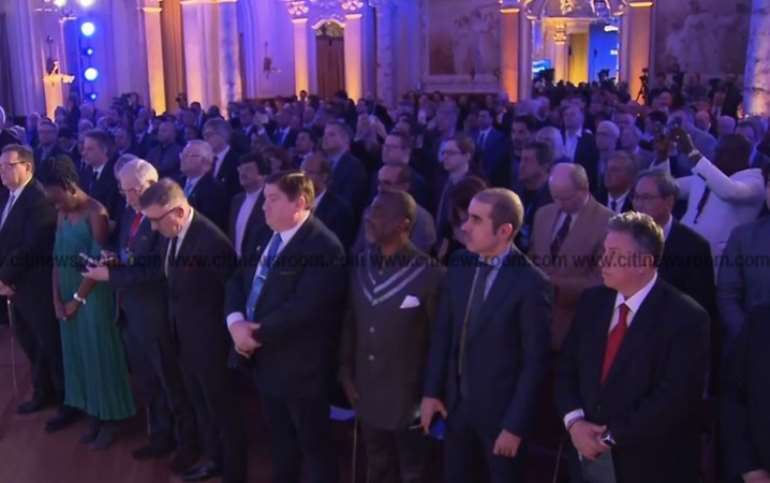 Presenting the award, the International Sports Press Association (AIPS) president, Gianni Merlo, described investigative journalism as "one of the tools for our future. We must investigate to keep sport clean. We need to celebrate our colleagues who are risking their lives."
Ahmed Hussein-Suale was shot three times on Wednesday evening in a murder that has shocked and drew condemnation from the global media landscape.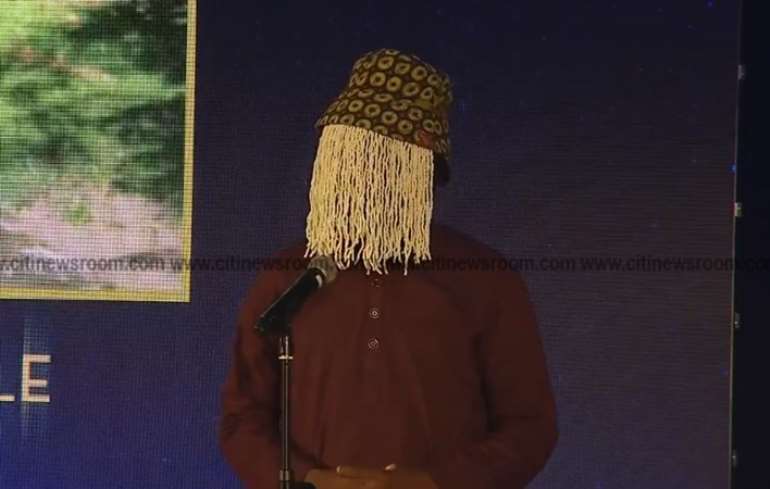 He is reported to have been at the forefront of the meeting with the disgraced GFA President, Kwesi Nyantakyi, who was the biggest casualty of the exposé.
Aside from his work on #Number12, has also cooperated with the BBC on some investigative pieces as part of his work with Tiger Eye PI including a perilous investigation into ritual murders in Malawi.
The Criminal Investigations Department (CID), says it has commenced investigations into the murder.
A number of local and foreign institutions have called for thorough investigations into the murder, including the Ghana Journalists Association, the US Embassy, the European Union and FIFA.
About #Number12
Anas in June 2018, premiered a video which exposed corruption at various levels of Ghana football.
The video among other things exposed over 80 referees and match officials receiving monies to fix matches.
Then GFA President Kwesi Nyantakyilost his standing, and all positions in local and international football after he was captured allegedly detailing how he was going to personally benefit from a supposed $15 million sponsorship money for Ghana's league.
Nyantakyi, also told the supposed investor, how he [the investor] could be given several government contracts if he pays bribes to some key government officials such as Ghana's President and the Vice President.
He resigned from his positions at the GFA, WAFU, CAF and FIFA, where he served as a member of the world football governing body's Executive Council.
Nyantakyi was subsequently banned from all football activities for life.
–citinewsroom