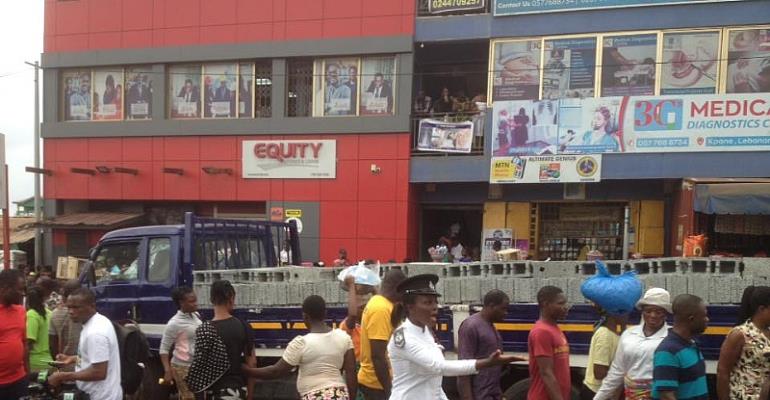 The Ashaiman Municipal Assembly is set to embark on special operation to decongest the central business district of hawkers, Municipal Chief Executive of the Assembly, Albert Boakye Okyere has disclosed.
The move follows yesterday's accident which led to the killing of one person and left several others injured. Narrating the incident to Moderghana.com, an eyewitnesses at the scene said a Kia truck with registration number ER 5112 X, was spotted from a distance when it failed its breaks and veered off the main road.
In the process the car run into the market women selling alongside the road and ended up killing one person and injuring others. The truck also damaged five other vehicles which were parked along the road.
Municipal Chief Executive Albert Boakye Okyere in an interview on Class FM expressed that the exercise they are planning to undertake is to get the hawkers off the street and pavements of the Municipality. He bemoaned previous failed attempts to get the market women of the street.
He revealed that prior to the incident, the assembly had made provision of new five hundred store market to take out the people from the street. Citing that if the market women had moved to the stores they provided for them, this unfortunate incident will not have happened. He has assured that they are going to ensure that this time around they succeed in moving the market women to the store market.
"From today we are going to ensure that nobody remains in the street and sell and including those who even sit around and beg for arms, he said.
He revealed they are going to station some men on the street to ensure the market woman do not return to the streets when moved into the stores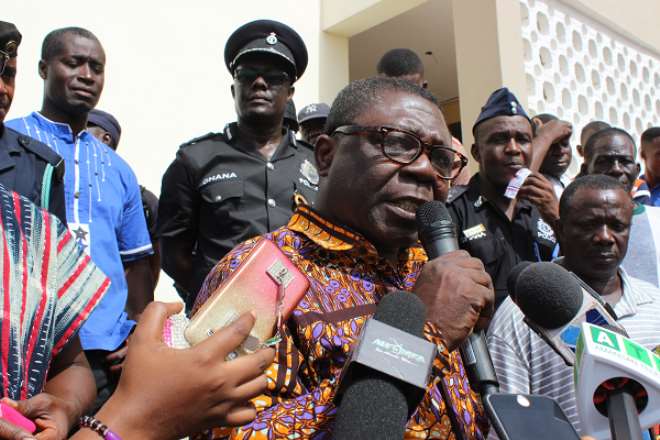 Ashaiman Mce – Mr. Albert Boakye Okyere