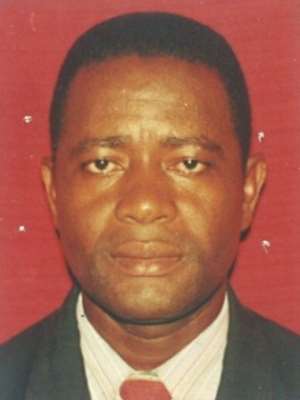 The Assemblyman for Gomoa – Asebu, Ansaful, Mpota, Pomadze Electoral Area, Mr John Kweku Donkoh, has called on the Ministry of Roads and Highways to construct four 'Speed Ramps' on the Gomoa-Asebu, Ansaful, and Pomadze stretch of the Agona Swedru Winneba Junction Road.
He said the construction of speed ramps on that stretch had become extremely necessary, because within the past three years more than 20 people living in the communities had been recklessly knocked down and severely injured by drivers through unnecessary speeding.
'In some instances, victims of these reckless drivers lost their lives,' he added.
The Assemblyman told the Ghana News Agency that, all attempts to get the sector ministry to provide the communities with such vital road safety facilities had proved futile.
Mr Donkoh said the unfortunate pedestrians who fell victim to the Speed-Running-Crazy drivers included; schoolchildren, traders, artisans, fishermen, civil servants, farmers and some drivers.
He said although there was an appeal by stakeholders to the Ministry of roads and highways sometime in 2016 but, nothing concrete had been done.
Nana Kojo Beedu VI, Benkumhene of Gomoa Ajumako traditional area and chief' of Gomoa – Asebu, hoped that the Sector Minister of Roads and Highways would this time take a serious view of the issue and swiftly initiate moves to provide the three communities with Speed Ramps to protect the lives of the people .
'A couple of years ago, similar petitions were made to the Ministry of Roads and Highways through the media by two retired senior citizens resident at Pomadze, Mr. Samuel Kobina Caulley, and Mr. Joseph Yaw Owusu-Kwarteng on the same issue but, unfortunately, their petition was thrown overboard.'
Mr. Caulley and Mr. Owusu's action followed the killing of a female teacher of new Winneba cluster of schools by a reckless driver through excessive speeding during which his vehicle veered off the road and hit the female teacher and killed her instantly.
The teacher was waiting for any available passenger vehicle to Board for Agona Swedru where she resided after the close of the day's work when the unfortunate incident occurred.