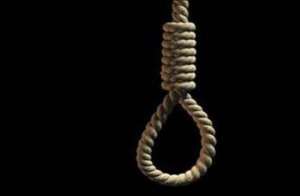 Yakasi (W/R), October 4, GNA-A thirteen year-old boy from Yakasi, near Enchi in the Aowin Municipality of the Western Region has committed suicide.
According to a police report, Joseph Ackah's body was found hanging in an uncompleted building close to where he lived.
Deputy Superintendent of Police (DSP) Ebenezer Anim Ofori, the Enchi Divisional Crime Officer, told the Ghana News Agency (GNA) that, Joseph lived with his grandmother at Yakasi.
He said on Sunday September 23, 2018, around 1600 hours, the deceased's grandmother sent him to purchase some items for her.
DSP Anim Ofori said, the deceased returned home later empty handed and when the grandmother questioned him, he failed to utter a word and left the house.
The Divisional Crime Officer stated that as it was getting dark and there was no sign of Joseph, the grandmother reported the case to the Enchi Police, and after a vigorous search the Police found the young boy the next day in an uncompleted building kneeling with a rope around his neck.
He was reportedly dressed in a pair of green shorts to match with stripped pink Lacoste.
Mr Anim Ofori said when the Police examined the deceased they realized he had defecated on himself and there were scratches on his neck.
He said the body was thereafter retrieved and deposited at the Enchi Government Hospital Mortuary for preservation and autopsy.
The Divisional Crime Officer emphasized that a post-mortem carried out on the body indicated that he died out of strangulation.
Mr Anim Ofori said the body has since been released to the family for burial.
GNA
By Erica Apeatua Addo, GNA