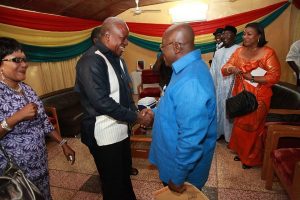 The Flagbearer of the National Democratic Congress, President John Dramani Mahama has finally conceded defeat and congratulated his opponent, Nana Akufo-Addo of the NPP.
There was mounting pressure on the President to accept the outcome of the just ended polls following the projections of most media houses suggesting the NPP Flagbearer as the emerging winner in the elections.
The other five presidential candidates yesterday conceded defeat and congratulated Nana Akufo-Addo.
This also comes at a time when the entire country is desperately waiting for a final declaration by the chair of Electoral Commission Charlotte Osei as to who won the 2016 election.