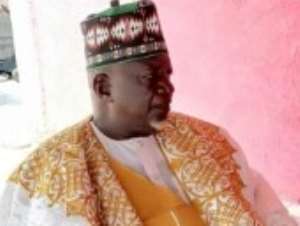 The Nasara Coordinator for Suame Constituency of the New Patriotic Part, Alhaji Moro Eliasu Ipala has observed that Mr Bernard Antwi Bosiako aka Chairman Wontum's reelection as the Ashanti regional Chairman was endorsed by God.
He urges party supporters, particularly his contenders who lost the race to rally behind him in his efforts to ensure that the party 'break the 8' in the 2024 general elections.
Congratulating the chairman over his resounding victory in the regional constituency elections held at the Kumasi Baba Yara Sports Stadium, Ipala indicated that inspite of the tension that erupted, chairman Wontumi was able to sail through.
Alhaji Ipala who is also known as Kasanipaho noted that the victory of Wontumi gives clear evidence that the politician is a hard working man whose role can help the party to win the next elections in 2024.
"Let's smoke peace pipe and bear in mind that the victory that greeted Chairman Wontumi was nothing, but rather a victory which goes in favour to give credit to not only party faithful in the Ashanti region alone but also for the entire party in general," the Coordinator pointed out.
Describing Wontumi as humble, unifier, transparent and courageous politician, Kasanipaho alleged that chairman Wontumi is the only politician who have been able to restore peace and unity in the Ashanti NPP upon his assumption of office as Regional chairman.
"I believe this time, been his third time assuming office as the Ashanti NPP. Chairman Wontumi will set the record to ensure that the party break the eight," he stated.
Kasanipaho stressed that chairman Wontumi deserves commendation to encourage him to work hard for the party.
According to the Coordinator, the chairman as a unifier is ready to work with all to champion a common cause toward the party's victory in 2024.