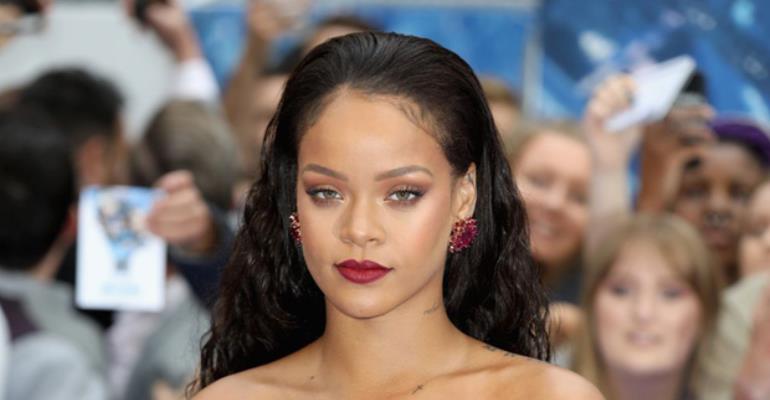 Photo of Rihanna modeling her Savage x Fenty fashion line had just about all of her Instagramfollowers in their feelings over the weekend.
The sultry posts racked up over millions of likes and thousands of comments, including some fellow artists.
One face fans were unhappy to see in the comments was RiRi's ex-boyfriend Chris Brown, and they took to social media to voice their displeasure on Sunday (Nov. 25).
Chris dropped off a flushed emoji in the comments of Rihanna's topless photo, which upset members of the Navy.
"If Chris brown don't gtfo Rihanna's comments," user SonzPani later wrote to Twitter. The 'Diamonds'singer also doesn't follow the 'Run It' artist back on IG.
After meeting and becoming friends in 2005, RiRi and Brown dated from 2008 to 2009.
The 29-year-old pleaded guilty to physically assaulting Rihanna following the 51st Grammy Awards.
The former couple attempted to reconcile their relationship in 2012 before finally breaking things off for good a year later