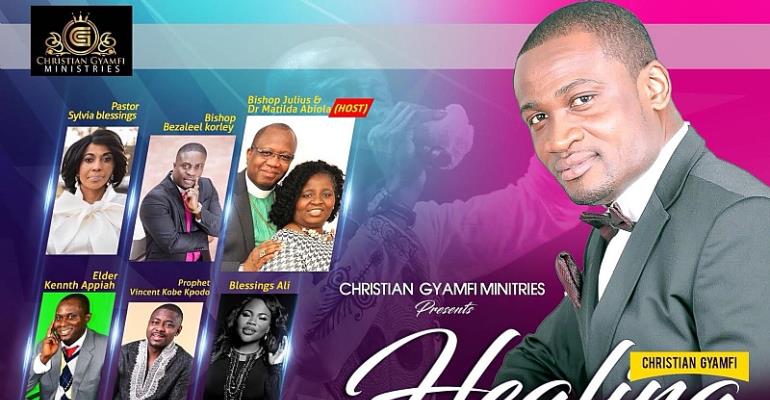 Come September 15, 2018, the exuberant and vibrant gospel music extraordinaire, Minister Christian Gyamfi and his team will be showcasing the fourth edition of their renowned gospel festival in the diaspora dubbed "Healing in His Presence IV".
The event will be held inside Christ Life Ministries, Home of Uncommon Champions at 1694 Dean St, Brooklyn, New York 11213 between Schenectady & Utica Avenue.
The sole purpose of the event is to bring people together regardless of their religious or cultural backgrounds. Also, it will serve as an avenue to receive divine healing from God via music ministrations and words of exaltation.
Anointed men and women of God will be gracing the occasion as well. The likes of: Pastor Sylvia Blessings, Bishop Bezaleel Korley, Bishop Julius and Dr Matilda Abiola (Host), Elder Kenneth Appiah, Prophet Vincent Kobe Kpodo and the renowned songstress, Blessing Ali shall be present at the event. Testimony'' from people who attended any of the previous "HHP" events will attest to the fact that it is a very powerful event.
This year expect more from God as written in book of Jeremiah 30:17, "But I will restore you to health and heal your wounds, declares the LORD".
For more information about the event, kindly click on the link here: https://facebook.com/GrooveHouseStudio/