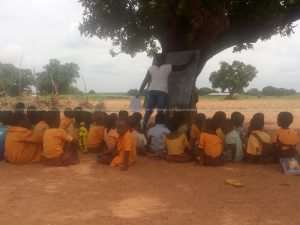 Pupils of Teong Kindergarten and Primary School in the Tempane District of the Upper East Region sit on the bare floor under thatched structures to study and write exams.
The dilapidated school, which serves six communities, was built in 2005 through a community initiative and was later absorbed by the government as a public school in 2008.
But the school, which currently has 240 pupils, has lacked basic furniture since.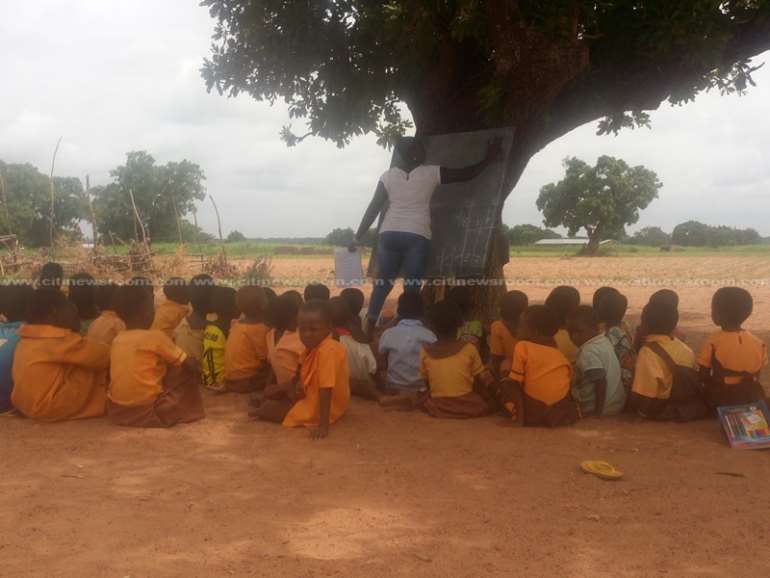 The Kindergarten pupils sit under a shea tree for studies.
Pupils and teachers of the school practice open defecation due to the absence of a toilet facility exposing the pupils to water-borne diseases like diarrhea and cholera.
A class six pupil, Seth Ayamba, told Citi News "our school does not have good furniture, we sit on the bare floor and write and my handwriting is not good so I want the government to bring us furniture and build a block school for us. I sometimes don't feel like coming to school because I would have to sit on the bare floor to write."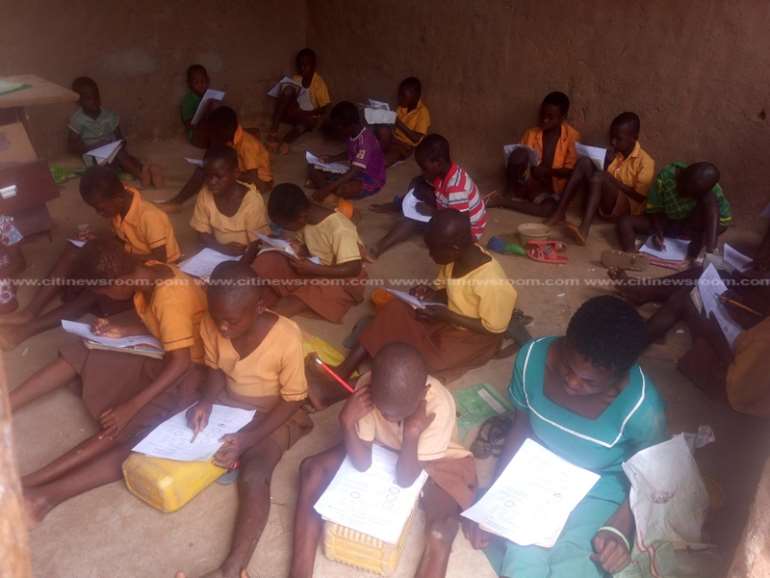 Another pupil, Apotoi Vida, added that, "we don't have furniture to sit on and write and I don't feel happy about that. I want the government to provide us with furniture and build a new school block for us."
Headteacher of the school, Yidanaba Timothy, said the conditions under which the pupils study is demoralizing.
He added that, school authorities are compelled sometimes to close the school before its normal instructional hours once the weather changes, and appealed for urgent support.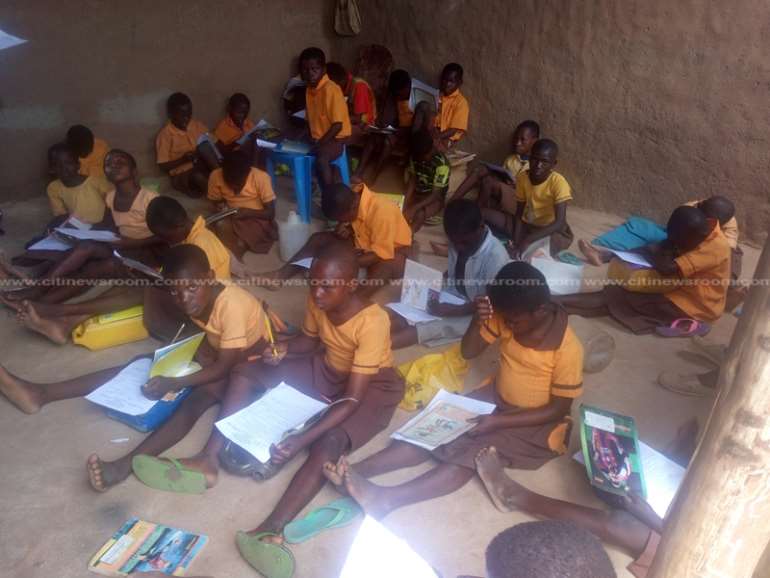 "The 240 pupils sit on the bare floor for their studies and this is affecting teaching and learning because of lack of furniture. The other problem is that, whenever it is threatening to rain we have to close the school because the classrooms don't have windows and when it rains too, the classes are full with water".
He appealed to the district assembly and government for a new school block and a toilet facility.
The District Chief Executive for Garu, Emmanuel Asore Avoka, says efforts are underway by the assembly to address their concerns.