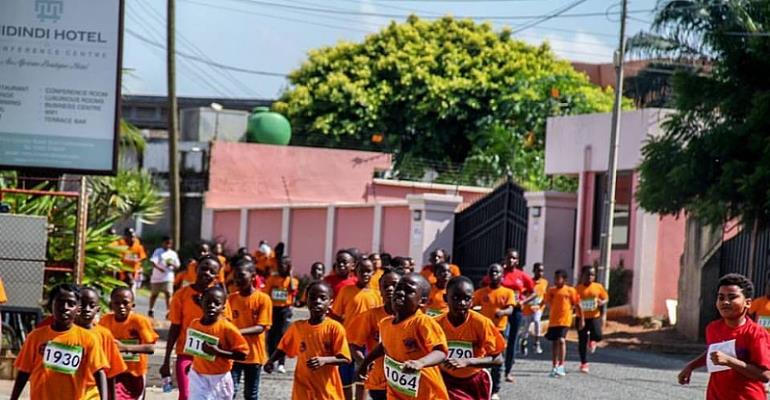 A number of local companies have agreed to support the upcoming 2018 KIDDIE MILE RACE which comes off on March 17, 2018, at the El Wak Sports Stadium in Accra.
According to the organisers, Unilever, Bic, Plan International Ghana, Indomie, Brompton Security, Multipac Ltd, Tasty Bites cupcakes SmartBooks and Corporate Gifts Ltd are some of the companies who have intended to sponsor the young sports boys and girls who are being groomed to become future champions.
About 1,500 kids between the ages of 3years to 15 years from over 40 schools are expected to grace the 2018 edition of the Kiddie Mile Races.
Mrs Carthy Morton chief director of the event said this year's Race is going to be very interesting as new schools and children are joining and the events are going to be keenly contested.
She hinted that there is going to be an obstacle course event which many kids are waiting to participate in.
She assured parents of adequate security for their children and promised that some of the best future athletes of Ghana could be unearthed at the Kiddie Mile Race.
She urged parents to encourage their children to engage in sporting activities to be fit and healthy.
After the successful first event, last year at the same venue, parents and kids feel safe and want to have it again competing in a friendly atmosphere and making new friends. Kiddy Mile Race will be featured on the Bambino show on Gh One tv.