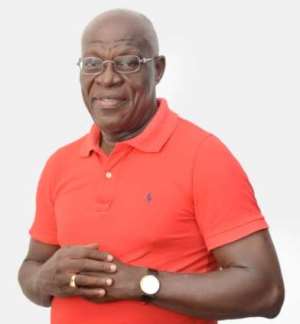 Mr Danny Anang, an aspiring National Chairman of the National Democratic Congress (NDC), has appealed to delegates to vote for him in the upcoming primaries for effective and credible leadership.
He said: 'In opposition you need an experienced person, someone with technical knowhow who had done it before to put the interest of the Party above all consideration to ensure victory in Election 2020.'
Mr Anang, who was a former Greater Accra Regional Chairman of the NDC, made the appeal in an interview with the Ghana News Agency when he launched his campaign at Teshie in Accra on Friday.
He said the NDC's re-organisation process demanded a credible and reliable leader who would bring members together to help the Party to woo more voters.
Mr Anang said he had helped and continued to provide meritorious services to enhance the Party's development, hence his conviction that he was the best and suitable candidate to occupy the NDC's national chairmanship position.
He said through his hard work the New Patriotic Party (NPP) lost all the parliamentary seats in Greater Accra in the 2008 General Election.
'My house-to-house strategic campaign worked well for the NDC and became a national strategy, which was copied by the NPP leaders who later changed it to room-to-room campaign in Election 2016,' he said.
'I have been working consistently at the grassroots since 1992 as a former Constituency Chairman of Ledzokkuku, Greater Accra Regional Organiser, Treasurer and Chairman.'
He assured the delegates of his readiness to work with all the constituencies in the country to reach out to the people to wrest power from the NPP in 2020.
He said since elections were won at the constituency and branch levels, he would make sure that all bottlenecks impeding effective communication were removed to allow supporters to contribute their quota to building a strong winning team.
Mr Anang urged members of the NDC to be mindful that politics was not about enmity and insults but teamwork to ensure success.