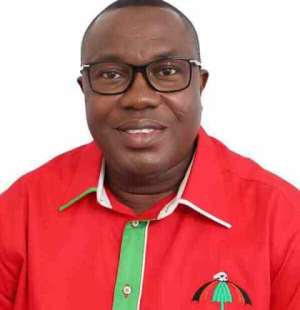 National Chairman for the biggest opposition party, National Democratic Congress (NDC) Samuel Ofosu Ampofo has cautioned government of the consequences of allowing politics into the country's local governance system.
President Akufo-Addo advocated during his tour at Akatsi in the Volta Region few weeks ago that Ghanaians should vote 'Yes' in the December referendum to enable citizens elect Metropolitan Municipal District Chief Executives (MMDCEs).
Speaking on Okay Fm Ade Akye Abia, Mr Ampofo said, politicising the local governance level will affect the spirit of communal labour, hostility against government and exclusion of traditional rulers in the governance system which largely affects development.
"If we don't tread cautiously, even communal labour in communities will solely rest on political lines, likewise, participation and utilisation of other developmental projects will solely depend on the party in power. All we are saying is the nation is too polarised on partisan line so we should avoid descending it to the district because it will destroy the national cohesion enjoyed currently," he stated.
According to him, political party participation has the capacity to monetise elections at the local level limiting it to the "usual NDC NPP contest", and subsequently to a one-party state.
He stated that the current system which excludes filing fees and holding of primaries to elect candidates will be substituted with cost. This, he said has the tendency of given autonomy to the party in power due to the cost involve judging from the huge number of electoral areas across the country.
In his view, political party participation involvement will breed corruption at the district level.
He urged Ghanaians to vote 'No' in the December 17 referendum.