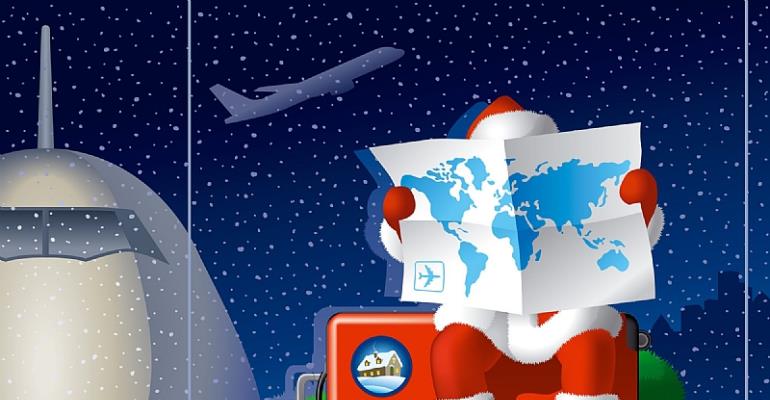 During the yuletide, Lagos will definitely be empty that you can walk on a major highway without the fear of being knocked down by an oncoming vehicle in the centre of excellence. The city will be devoid of its signature traffic and its constant hurry. This is because some residents of the city have either travelled to their hometown or gone on either a local or international vacation.
This means that the hospitality industry will be very busy during this period. Hotels will be fully booked, favourite tourist destinations will be streaming with fun seekers, and festivals and thrilling street parties will be held to celebrate the yuletide.
For Nigerians who are yet to plan their holidays, they do not have to worry about where to go, sleep or have fun as Jumia's hotel and flight marketplace has the most affordable and perfect local and international package for you. Some of the destination packages are to destinations like Gambia, Osun State, Maldives, Abeokuta, Mauritius, Calabar, Seychelles, and Whispering Palms among others.
Interestingly, booking on Jumia's hotel and flight marketplace place will earn you some juicy rewards which are part of the platforms Christmas Sales that was recently launched. Customers will win tickets to Simi Live in Lagos, return ticket to Accra, Spa sessions at Le Paris Continental Hotel, 1-night stay at Eko Hotel and much more.
Hot December Destination Spots
Calabar
If you are not too given to travel out of the country this yuletide, then Calabar should be number one on your list of Nigerian destinations. Calabar bubbles during December due to the Calabar Carnival which is regarded as Africa's biggest street party. The carnival has gotten so big that it attracts tourists from the across the world. The Carnival is scheduled for December 29th.
Lagos
Regardless of the fact that Lagos will be devoid of all its usual features, there won't be a dull moment for anyone who decides to stay back! There are endless musical shows in the cityheadlined by top artists being held throughout the yuletide. Beyond this, you can visit the sandy beaches, Tarkwa Bay, Lekki Conservation Centre, Badagry and a host of other destinations.
Dubai
Dubai as position itself as a tourist destination for everyone no matter your beliefs, values and tradition. Hence, for this December, there is so much to do in the country. There will be merrymaking, Christmas tree lighting ceremonies, winter carnivals and the festive food festivals plus the usual destination.
The Gambia
Though the Gambia (in West Africa) is small, it offers a wide variety of sites to tourists. There are numerous land-based tours, mixed excursions and river trips visitors can experience.
Tips for choosing a December destination
Pick five possible places you want to see.
These could be in Nigeria, such as Calabar, Lagos, Anambra, Kano, and Jos. Or they could be foreign destinations, such as London, Paris, Tokyo, Madrid and Dubai. Then decide when you want to go, how long you want to stay and what you want to budget for flights and accommodations.
Compare flights to every city
The internet makes this easy to do. Check the prices and the times that flights are available. If you're on a tight budget, this is when crucial differences might begin to emerge.
Check out potential accommodations
Some cities are more expensive than others. Look into all the options, such as hotels, hostels, bed and breakfasts, and other possibilities. Could you save a substantial amount of money if you stayed just outside the city you want to visit??
Find out about surrounding cities or countries
You don't want to stay in one place the whole time, but you also don't want to spend a lot of time travelling. Research how to get from one place to another, such as a bus, train, ferry or rental car.
Stalk social media and the internet
Hashtags can help you find what others are saying about your destination choices on social media. Travel blogs are a great source, too. You can also just Google the places and find statistics, photographs and points of interest.
With the aforementioned knowledge, you can choose the destination best suited for you.