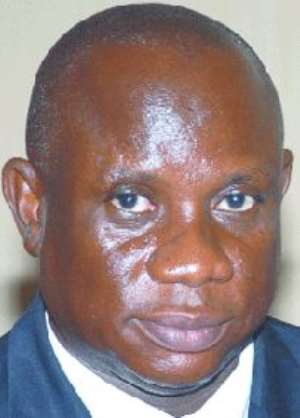 Deputy General Secretary of the New Patriotic Party (NPP) Nana Obiri Boahen is calling on the Ghana Medical Association (GMA) to sanction Dr Lawrence Edusei, the pathologist who conducted the autopsy on the late Member of Parliament (MP) for Abuakwa North, the J.B Danquah.
The former legislator was murdered at his residence at Shiashie, near East Legon, a suburb of Accra on February 9, 2016.
Dr Edusei, the pathologist whose report is to assist in investigations and the prosecution of the matter in court, claimed the autopsy report is missing and this according to the police is hampering efforts to build solid case against Daniel Asiedu and Vincent Bosso, the two suspects who were arrested in connection with the murder and standing trial at the Accra Central District Court presided by Ms. Arit Nsemoh.
In a petition filed at the "Enso Nyameye Chambers", a Sunyani-based legal firm and copied to the media in Sunyani described the conduct of Dr Edusei not only as "reprehensible" but unacceptable as well.
Copies of the petition, which were sent to the Medical and Dental Council, and Dr Edusei, noted the trial had "suffered numerous adjournments thereby, stultifying the committal proceedings all because of the conduct of Dr Edusei".
Nana Obiri Boahen said in the petition that he had been attending court proceedings and had been doing so by watching brief for the NPP, sympathizers, friends and relatives of the assassinated MP and is ever ready to appear in person to proffer much information and evidence.
It added that "this petition is without prejudice to whatever decision the honorable court may take on the 18th day of January, 2018".
Richard Kofi Boahen, Sunyani