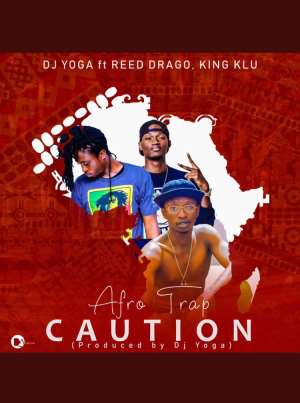 Zylofon FM Radio DJ and Music Producer "DJ YoGa" has released unto his catalog a new Afrotrap single titled "Caution" which features Rising Ghana Hiphop Artistes; Reed Drago & Klu.
This is the third single of his upcoming maiden Afrotrap Album which scheduled for release later this Year.
The song sends message of caution to the youth on the need for a balanced fun and work life as a key to a trouble free life.
The song is composed by Reed Drago with supporting verse from Klu.
click the link below to listen to AFROTRAP CAUTION by Dj YoGa Ft @Reed_Drago , @KINGKLU – (PROD DJ YOGA)' on #SoundCloud