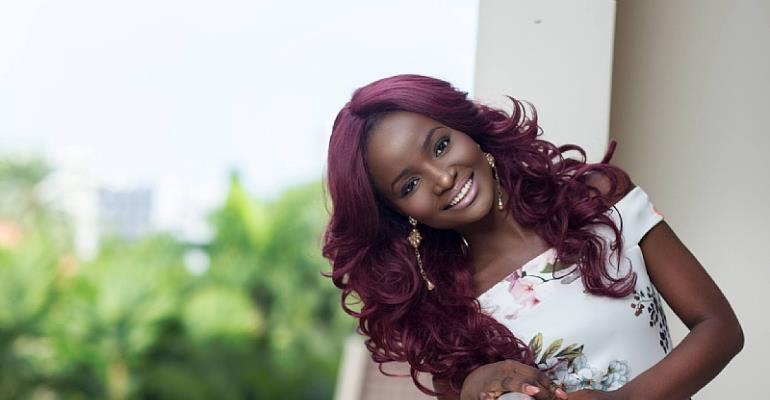 Popular media personality Ms Elinam Amenyo known in showbiz circles as Eli Kharisand host of Buzz (entertainment segment on RhythmzLive) and Let's Go Shopping on GHone TV, introduces 'Earn Your Crown' series on her new website http://elikharis.com/ , which launches today.
The magazine-style website has a clean uncluttered design, improved functionality and enhanced rich content that showcases Eli Kharis's diverse talents and career, but that is also a place for her to blog and share the content that she creates.It is easy to spend a great deal of time on her website as it covers a wide range of subjects from fashion, life style,entertainment and inspiring stories.
The hugely talented and downright lovely Eli Kharis who normally uses this favorite quote "Earn Your Crown" which mostly accompanies her captions to her posts on all her social media platforms has created a column on the website dedicated to motivate readers to make progress in every area of their lives despite the challenges. Earn Your Crown(EYC), has been a long time desire for the media personalitywho hopes to inspire diverse people with true life stories.
According to Eli Kharis"Earn Your Crown'isn't just a catchy or fancy quote but one that has an important meaning to the growth of my journey, which I think you can relate to as well. So with this column on my website I share some inspiring experiences shared by people who managed to create a goal out of that Big sacrifice/Struggle/Decision made at a point in their lives. And hoping it impacts positively in your journey.
The first person to feature on the "Earn Your Crown" column is Ms.FaridaBedwei, an award winning Entrepreneur, Writer and Disability Rights Advocatewho shares a difficult moment in her life and how she was able to make the best out of it.
Ms. Farida Bedwei created her first software at the age of 19. When she was 1, she was diagnosed with Cerebral Palsy – a neurological condition which affects the motor development of the affected one, caused by Jaundice. Farida uses her condition to challenge the world to do more and live their lives to the fullest.
She is currently a co-founder and Chief Technology officer of Logiciel Limited.
The website also features the "The Give Back Column" which is dedicated to celebrating individuals and organizations doing charitable works and impacting lives. 'Ahaban GLF'a humanitarian organization, built on a growing network of volunteers & donors. It seeks to improve education & healthcare in communities across Africa. They share their vision, missions with us and how society can help make Lives better.
Not forgetting Fashion lovers, there is the 'Style Gist' column which keeps you up to date with Style and Fashion tips. And our first feature is by Wendy SangmorkuorTetteh, an Entrepreneur and Top Image Consultant.
The new website goes live today, February 14, 2018 and is with address: http://elikharis.com/