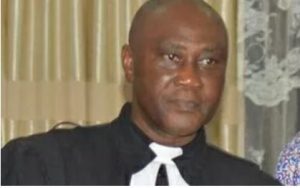 Reverend Emmanuel Antwi-Tumfuor of the Evangelical Presbyterian Church, Ghana, has appealed to politicians who will lose or win in the December 7 elections to have open hearts.
This, he said would make them ready to tap into the good ideas of each other to push forward the nation's development agenda.
He said the country's developmental course could not be left to one individual or a political party and therefore it was imperative that people seeking the welfare of the nation should be willing to work together whether in victory or in defeat.
Rev Antwi-Tumfuor, who was speaking at ceremony to welcome him as the Head Pastor of Ho-Bankoe District in Volta Region on Sunday said, history had offered enough lessons to know that in the world over a political party which formed government today could be in opposition tomorrow.
"That is the reason why policies of ruling governments should not antagonise political opponents because the political table can turn anytime," he noted.
Rev Antwi-Tumfuor said politicians must use temperate language, respect one another's opinions, give praise where it is due and offer constructive criticism so as to maintain cordial relations at all times.
He said institutions of state should try to live above reproach so that they might not be perceived as doing the bidding of any political interest.
Rev Antwi-Tumfuor said people should not use the hitches of the recent special voting exercise to pass quick judgment on the officials of the Electoral Commission and rather make constructive suggestions to help them to rectify the problems on Wednesday December 7.
Politicians, he said, should be seen to be trumpeting the positive values of all sections of the Ghanaian society in order to motivate all citizens no matter which regions they come from.
"As a people we must make conscious effort to shun any partisan parochial interest, which only creates divisiveness, hatred, unnecessary suspicion and apathy," he added.
He told the congregants of the District that the unity in their families and the church would send good signal to the entire country that there was power in unity in diversity and that was crucial in promoting national peace, stability and accelerated progress.