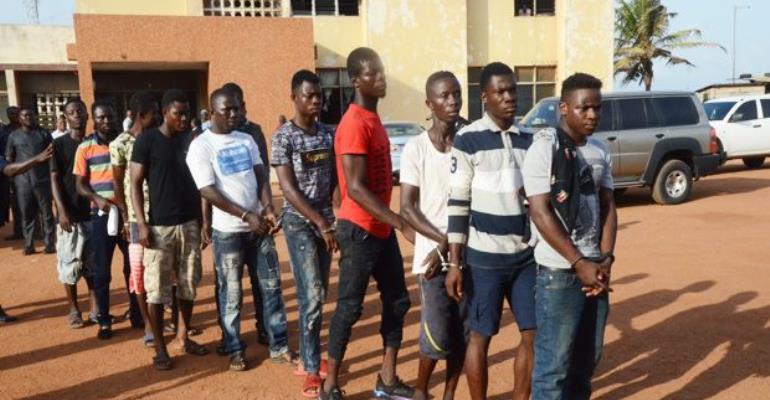 The Prosecution in the murder case of Major Maxwell Mahama has brought to an end the examination of its first witness in the matter.
The trial, which commenced in earnest on Thursday, almost 12 months after the military officer was gruesomely killed, had Warrant Officer Sabi Kwasi, who was a member of the late soldier's team, narrating events at the camp before the late Soldier's departure for his daily jogging on that fateful day.
The witness, who was examined by the Chief State Attorney, Evelyn Kilson, told the court that the late Maxwell Mahama, who was then a Captain, informed them of his decision to change his jogging route for that day.
Major Maxwell Mahama
Sabi Kwasi told the court that the captain, who will usually take the right turn decided to use the left turn on the day he met his untimely death.
Major Mahama, who was an officer of the 5th Infantry Battalion, was said to have been on his daily jogging routine on Monday, May 29, 2017, when some angry youth of the town attacked him, allegedly on suspicion of being an armed robber.
The Police subsequently arrested over 50 suspects who had fled the town to other regions of the country.
They subsequently discharged 36 people leaving 14 accused.
The selection of a seven-member jury panel to hear the case was only completed on April 25.
The setting up of the jury had suffered a number of setbacks , which included some selected jurors recusing themselves, as well as opposition to a number of the potential jurors by the accused persons.
–
By: Fred Djabanor/citinewsroom.com/Ghana