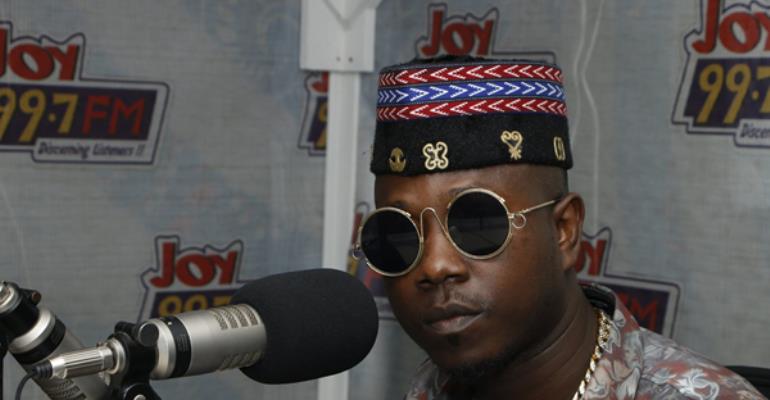 Self-acclaimed King of Oseikrom rap music, Flowking Stone, has advised upcoming artistes, King Promise and Kwame Eugene against becoming overly entangled in the fame music brings, especially if they want to remain relevant for a long time.
Stone who made an appearance on the satirical talk show, Tonight starring Andrew Tandoh Adote on Joy Prime also revealed that he is very impressed with the kind of music released by the likes of King Promise and Kwame Eugene.
He stated: "I am impressed because 2017 was mainly for the new artists. Talk of kids like King Promise, Kwame Eugene and the rest."
"They did great, they are doing very sweet music and I just hope that they will not be overly into the stardom thing and they will humble themselves and still be here."
"I feel to be able to here for that long personally, I feel one thing that gets a lot of people back is the 'guy guy' thing," Stone added.
Flowking Stone, however indicated that his target for 2018 is to do a lot of collaborations with international artistes.
Check out his full interview on the Tonight Show: