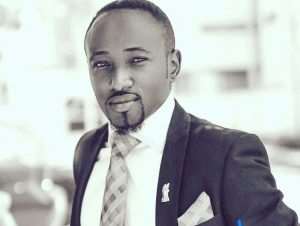 George Nii Armah Quaye, Head of Communications at gold dealership firm, Menzgold, has resigned.
Even though he declined to confirm or deny rumours of his resignations to citinewsroom.com, impeccable sources within Menzgold say he no longer works with company.
He however confirmed to citinewsroom.com that he works with a firm called Image Bureau.
"I am CEO of Image Bureau, that's all I can say for now" George Quaye said in response to a question about his resignation.
Sources say that the recent tussle between Menzgold, the Bank of Ghana and Securities and Exchange Commission (SEC) might have precipitated his decision to leave his job.
George Quaye was appointed as the Head of Communications of Menzgold in August 2018 after quitting his jobs at Excellence in Broadcasting (EIB) and Charter House.
At Charter House, he served as Head of Communications and Production for about twelve years. He was also an entertainment show host on Starr FM and GH One television.
With his expertise in the field of communications, some thought his appointment at Menzgold was timely because it happened at a time when case between the company and state regulators had gotten to its climax.
SEC, BoG, deem transactions at Menzgold unlawful
According to the Bank of Ghana, (BoG) Menzgold, which is known as a precious minerals trading company, is carrying out unlawful transactions by taking deposits.
Menzgold is currently operating with a license granted it by the Minerals Commission and the Ministry of Lands and Natural Resources.
In a public notice issued by the BoG, it said the company has no authority to engage in what it says are the "solicitation, receipt of money or investment and the payment of dividends or returns to its clients."
The Menzgold Story thus far
After the Securities and Exchange Commission (SEC) asked Menzgold to put on hold its gold trading operations to the public, it stopped paying customers their matured investments.
Later, the company suspended its operations temporarily and hired a UK law firm , Baker & McKenzie LLP, to legally confront the SEC.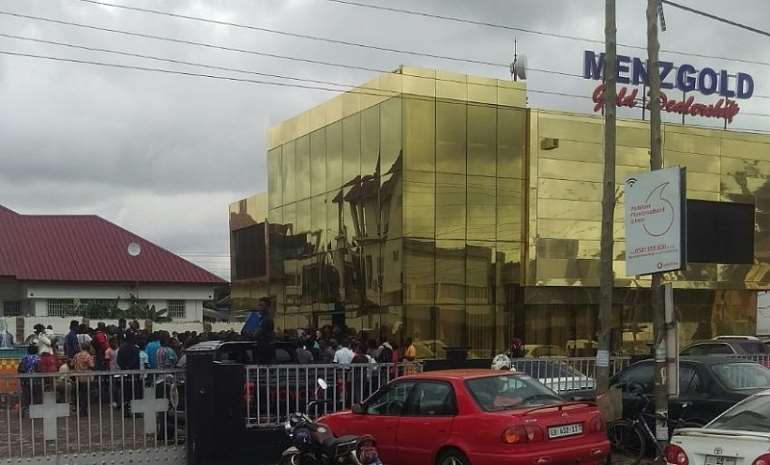 The latest development however, which was to bring relief to their customers, is Menzgold's suit against the Securities and Exchange Commission (SEC) and the Bank of Ghana.
The company in its suit is seeking from the court an order directing the two institutions to stop interfering in its business.
Menzgold among others asked the court to stop the Bank of Ghana and the SEC from publishing what it described as "derogatory notices" against its business.
Menzgold postpones payment of returns again
Meanwhile, the company has closed its operations today [Friday October 5, 2018] after it promised to pay customers their monies today.
The company earlier assured angry customers of resuming the payment of matured returns on Wednesday, October 3, 2018.
Menzgold halted the payment of the returns on the said date with the excuse of revising the schedule for payment.
It subsequently set Friday, October 5 2018, for the redemption of matured investments.
Citi News' sources can confirm that the company has not opened for business today because it wants to readjust the payment schedule again.
Menzgold has indicated that the decision had become necessary due to what it has described as "assaults on staff and threats by arms to lives and properties by aggrieved clients."
Whilst apologizing for the inconvenience caused, the company said it will communicate the way forward on Monday October 8 2018.