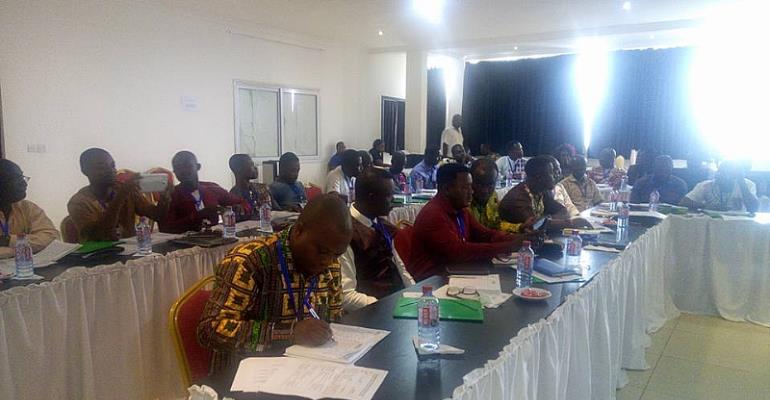 A two-week capacity-building workshop on new trends in public relations practice and on effective strategies for communicating government's educational policies, programmes and projects, including the Secondary Education Improvement Project (SEIP), has started in Accra.
Opening the workshop for all the district and regional public relations officers (PROs) of the Ghana Education Service (GES) in Accra, Director-General of GES Professor Kwasi Opoku-Amankwa urged the participants to discharge their duties professionally and effectively for enhanced service delivery to all of Ghanaian children, parents, and the general public.
"Equip yourselves with the skills that enable you to perform your duties professionally and effectively as public relations officers of the Service. Let us educate and inform the public very well on the policies and programmes of the Ghana Education Service and raise awareness of the need for them to support the Service in the performance of its duties at all times", he stated.
In an address as the guest speaker, Deputy Minister of Education (in charge of General Education) and Member of Parliament for Bosumtwi Dr. Yaw Osei Adutwum intimated that Government and the Ministry of Education (MoE) have initiated policies, programmes and projects, including the Free Senior High School (FSHS) programme, that the participants should be communicating to the general public for improved partnership and participation.
"Get the facts and figures on what have been happening within our nation's education and in the Ghana Education Service so that you can communicate them well to all the people that matter. You must distinguish yourselves and be useful in the performance of your duties so you can be recognised and appreciated well as public relations officers in your directorates", he urged.
On educational policies and programmes, GES Deputy Director-General Anthony Boateng says efforts are being made by government, MoE, GES and stakeholders, including donor agencies, to improve education service delivery in the country through the implementation of sound policies and programmes, such as FSHS programme and SEIP, an initiative of the World Bank.
Speaking as a resource person, Ms. Paulina Korankye, a lecturer at the Ghana Institute of Journalism, urged the participants to use modern communication tools and strategies, including Facebook, WhatsApp and twitter applications, to inform and to educate children, parents and other members of the general public on relevant educational policies, programmes and projects.
Head of GES Public Relations Cassandra Twum Ampofo assured the participants of her resolve to continue to seek support from her authorities in order to have the skills of all PROs consistently upgraded and to make them effective in communicating on educational issues.