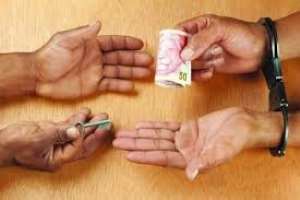 Ghana receives its lowest corruption perception score in four years, making President Akufo-Addo's one year in office the worst since 2012, according to the latest Global Corruption Perception Index.
The latest Corruption Perception Index (CPI) released Wednesday evening by the local chapter of Transparency International, the Ghana Integrity Initiative (GII), scored Ghana 40 out of a possible clean score of 100 and ranked the country 81 out of 180 countries assessed.
The index shows that Ghana's performance has dropped by three points from its 2016 score of 43, and 7 points cumulatively from the 2015 score of 47.
That is, since John Mahama took office in 2012, the latest score is the lowest ever recorded.
On the African continent both Burkina Faso and Lesotho overtook Ghana when compared to the 2016 index.
"This score is the lowest in Ghana's CPI score since 2012 when CPI scores became comparable," according to the GII.
The report says an average score of less than 50, which is what Ghana has received for 2017, shows serious corruption in the country.
More soon…