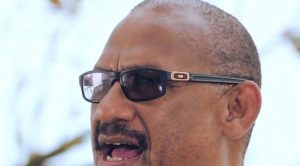 Veteran Ghanaian Highlife musician Ben Brako has bashed the organizers of the Ghana Music Week celebration for putting together what he describes as a poor show.
The "Mewie M'agro Dzi" hitmaker asserted that the Musicians Union of Ghana (MUSIGA) has failed in using the right people to organise a successful event.
The musician, speaking in an in an interview with Joy Prime's Ibrahim Ben-Bako at the re-launch of the Ghana Music Week into a festival last Friday, noted that MUSIGA's inability to use qualified persons has led to the poor patronage of the celebration.
"Please let's be candid. Look at this show, nobody even heard about it and this is something organized by the Musicians Union.
"When ordinary shows are done here, do you see how full it (the venue) is? And at the launch, you see how empty it is? This is because they are not letting the right people do the right things and they are not recognising their priorities to push the right things," he said.
The musician, when asked if he has benefitted from the Ghana Music Week celebration since its inception said; "No! This is even the first time I've been invited…but seriously, we need to start thinking.
"We need to know who we are and where we are going. If we don't define ourselves and take our definitions from outsiders, then we are fools."