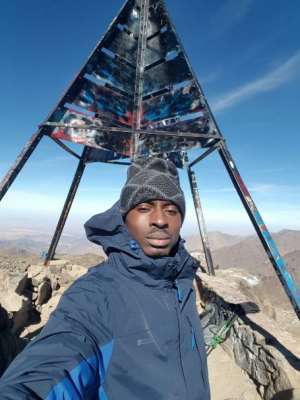 A young business executive has climbed four of Africa's tallest mountains to secure medical supplies worth $15,000 for the Village of Hope Orphanage and Hospital in Gomoa Fetteh in the Central Region.
Kwame Bekoe spent four months summiting the four mountains namely Mt Afadjato in Ghana, Table mountain in South Africa, Atlas mountain in Morocco and Mt Kilimanjaro in Tanzania.
"After a challenging year, I set myself a personal target to scale Mt.Afadjato (Ghana's highest mountain), which I did in September in 2017, and the accomplishment of this led me to do the same in Cape-Town, South Africa where I scaled the popular Table mountain a month later in October," he told Myjoyonline.com .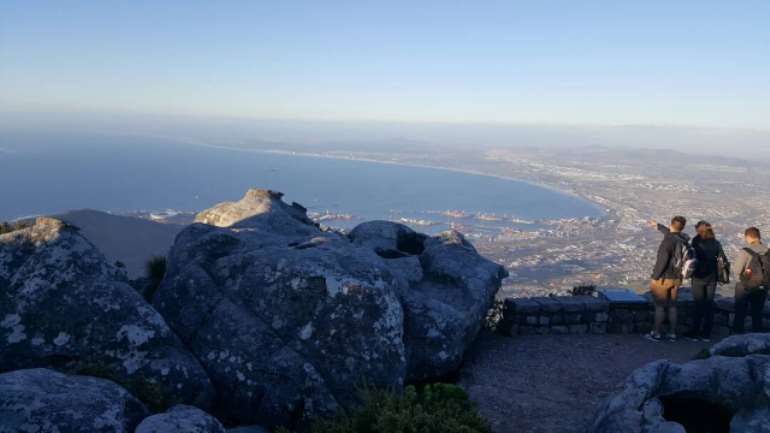 After a non-stop workout, Mr Bekoe broached his intention to climb the two other mountains on the continent to his family and friends. His young brother agreed to join him, he said.
UK-based Humanities Africa that is into a large-scale maize production in Zambia came on board, pledging 20,000 anti-malaria product for needy patients in Accra. The group had done same in the Southern African country where malaria continues to affect labour on farms.
The three-day journey to climb the Atlas mountains in Toubkal in Morocco began in November 2017 without delay. It was followed by Mt. Kilimanjaro in Tanzania, the world's tallest mountain towering more than 6,000m.
Mr Bekoe, his brother and friends spent the Christmas and New Year trying to accomplish what he has set out to do. He succeeded and descended after crossover.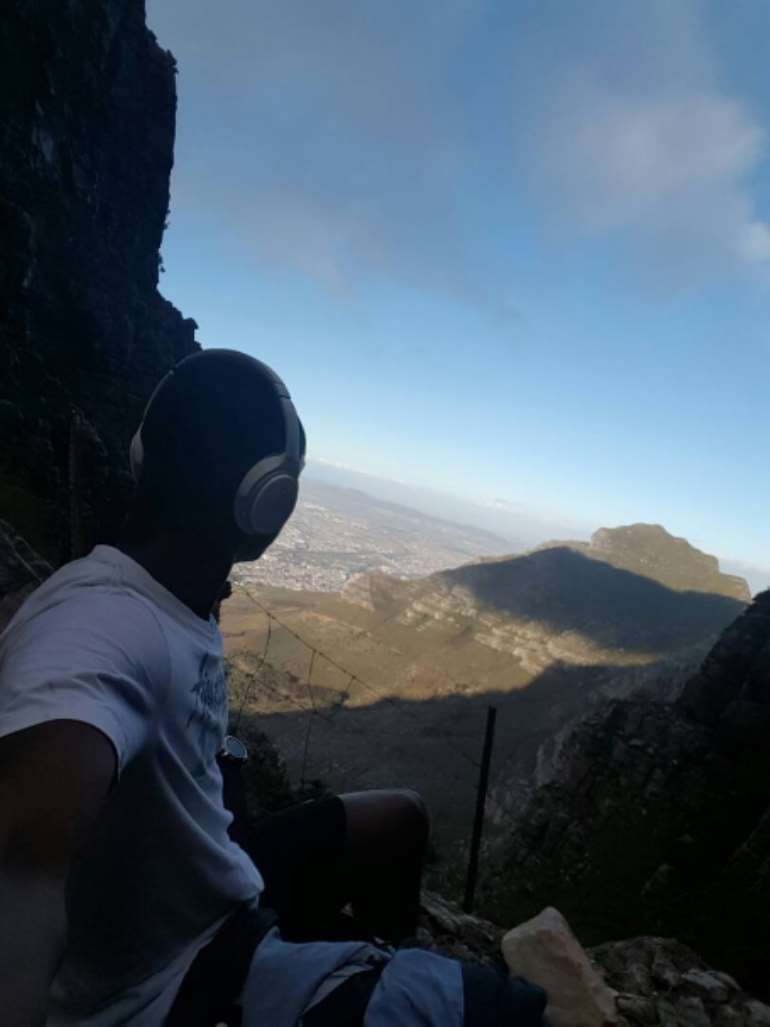 "By far, this has been my greatest personal accomplishment, demanding both physical and mental strength after trekking hours each day, a total of 100km which included an 11hr track on the summit night starting at midnight," he said.
He said the hike took them through the rainforest, dry savanna and rocky cliffs while camping in tents and drinking boiled water from local streams.
"As a group we experienced rain, wind, sun, snow, hail and temperatures ranging from +30 in the dry lowland to -20 at the summit where the effects of tiredness, muscle fatigue, acute altitude sickness and low-pressures/oxygen starvation make each step all the more draining," he said, adding three of their guides were taken ill.
But Mt. Kilimanjaro also posed a challenge to them, he said.
"The sheer scale of Kilimanjaro is intimidating," Mr Bekoe said, adding the beauty of seeing the bright stars and the milky way so clearly by night compensated for that.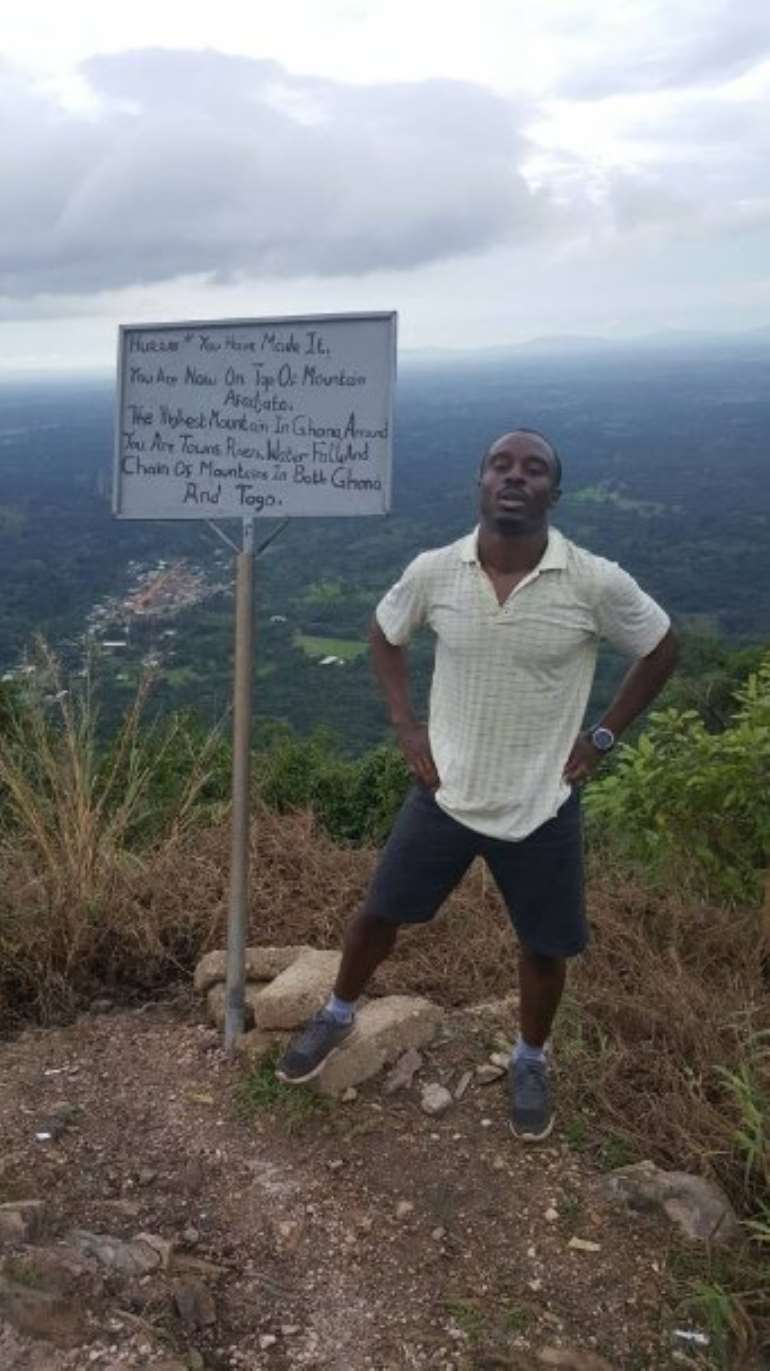 Kwame Bekoe on Mt Afadjato in Ghana
"Walking through a bed of thick clouds and spending time with the hospitable Tanzanian guides whilst observing different types of wildlife made it all the more pleasurable and the accomplishment of starting the New Year at the highest point in Africa was life-changing," he said.
Asked why he risked his life on the four mountains, the Aviation executive and founding chairman of GreenrootsGh farms said he was motivated by his dream.
"I was fully aware that many of the risks involved, but being fully prepared and equipped with a strong cause, I felt all the more ready and unstoppable," he said.
Story by Ghana | Myjoyonline.com | Austin Brakopowers | M: Austin.powers@myjoyonline.com | Instagram: @realbrakopowers