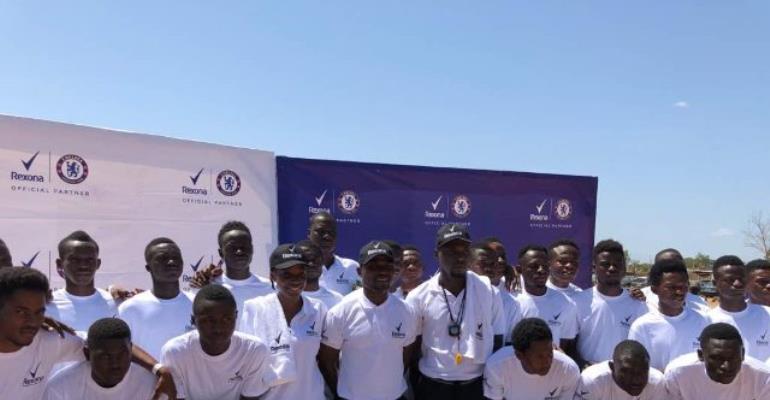 Its standing is without question. As the last one-month indicated, football remains the world's most popular sport, loved and adored by scores of people, played actively by millions and watched with incredible dedication by a lot more people.
As 32 teams gathered at the World Cup in Russia, the visitor and viewer numbers highlighted a certain trend. The United States of America had the most nationals travelling to Russia for the tournament. In Ghana, it was the prime television program. Both countries were not represented yet, this football event played over a four-year period gripped their respective countries as if they were involved.
That Ghana affection for football is mirrored on a continent-wide level. Pitches everywhere, kids playing barefooted on any available patch of land, many of them rising up at dawn, running miles, practising in a bid for that vital breakthrough.
It is a breakthrough whose chase has been legitimised by the success stories of some of the continent's most outstanding names. Abedi Pele, Michael Essien and Didier Drogba all emerged from the continent to become eminent names in the world of football. There are many striving to get there and a lot more waiting to be unearthed.
That is why interventions like the Rexona Ghana Be The Next Champion Campaign has become so vital. Over a three month period, a team led by former Ghana international midfielder Laryea Kingston have scouted the length and breadth of Ghana picking out outstanding talents to join Africa XI for a game against Chelsea legends in September.
Kingston's role as technical director of the project is complemented by the efforts of arguably Ghana's greatest export to the English Premier League Michael Essien. The midfielder made his name during a distinguished European career that counted clubs such as Lyon, Real Madrid and AC Milan but it was at Chelsea where he flourished the most, winning every trophy that club football had to offer at the highest level.
In a way, his career provides the clearest path for young footballers; scouted early in school, afforded the best training plus opportunities at home and abroad, he grabbed them with both hands and is the perfect man to preach the message about why young footballers should be taking the Be The Next Champion campaign seriously.
"I had my opportunity early so I know what openings like this mean," he said. "I hope through this, a number of footballers can get their breakthrough at the highest level so I hope as many as possible sign up."
That message seemed to have gone down well. In trips to every regional capital in Ghana, the response has been overwhelming. Wa opened the floodgates in grand style before the two northern towns of Bolgatanga and Tamale embraced it. Sunyani, home to many Ghanaian footballers and the capital of the region with the most Ghana Premier League clubs proved it loves it's football and has talent in reserve. Kumasi has been a big talent hunting spot for scouts and when the train stopped there, they didn't disappoint. Venues like Ho and Koforidua provided confirmation that as far as football talent goes, they are fairly well spread out in the country. Then the search ended in Accra, which as is to be expected is overflowing with talent so much so that it took three days of scouting in three strategically selected venues to get through the process.
The sum of all that is, 26 young hungry and talented footballers who will converge at the Lizzy Sports Complex on 22ndand 23rd July to determine who gets the slot or is it slots, available to Ghana in the Africa XI. Kingston undertook the selection but he will be joined by two coaches from Chelsea over a two day period for the final. Laryea knows the process will not be easy.
"On our regional rounds, it was incredibly difficult to pick the winners because there were so many good players," Kingston said. "I think it will be keenly contested and that is a good thing because there is so much at stake."
And oh!! A big announcement is expected to be made by the Rexona -Chelsea team at the grand final. Keep your fingers crossed for the surprise