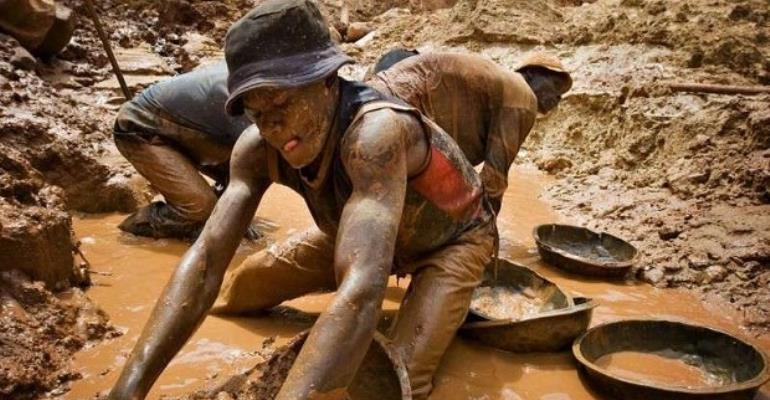 Mr Kofi Dzamesi, Minister for Chieftaincy and Religious Affairs, has said government is not against small scale mining activities but rather it seeks to ensure that mining is done within the expectations of the country's environmental laws.
Mr Dzamesi said this at Bole in the Northern Region when interacting with traditional authorities of the area to sensitize them on new initiatives being rolled out by the government to address illegal mining in the country.
There are gold deposits in some areas in the Bole District and in recent times, illegal mining activities have surged in the District raising concerns about the safety of the environment.
Mr Dzamesi told the traditional authorities in the area that government's intention is to promote responsible mining by small scale miners and to get them licensed to ensure that they operate according to the environmental laws.
He appealed to chiefs of the area to support government in this direction because they are the custodians of the land.
Mr Charles Bissue, Secretary to the Inter-ministerial Committee on Illegal Mining, said the government formed District Mining Committees in the Northern, Upper East and Upper West regions and introduced community mining, which trained illegal miners on ways to safeguard the environment.
Kansawurche Veronica Azara Bukari, President of Association of Queen Mothers and Women Chiefs, Northern Region branch, said the Bole land has no water bodies that could be destroyed by galamsey activities but the lands got destroyed as well as the shea, Dawadawa and Baobab trees, which served as both medicine and food.
She called for registration of miners in the District to ensure that they paid taxes.