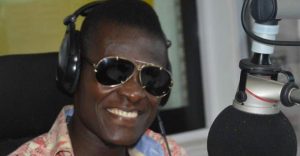 Kumasi-based movie director and producer, Kwadwo Asare Bediako, has revealed that Ghanaian movie stars do not pay tax to support the country's development.
According to him, there is no system that allows actors and actresses to pay taxes from the work they do, yet filmmakers are mostly seen on the neck of government seeking for financial support to boost the industry.
Speaking in an interview with Kasapa FM in Accra, the actor stated that he will be pleased if government puts in place a system where all actors and actresses will be forced to pay taxes for national development.
"I wish there will be a law that will state that before an actor or actress receives his or her pay, there will be some amount of money that will be deducted as tax or contribution to SSNIT so that it will serve as financial support in case they go on pension or when they need some health assistance. If this is not done, the government can choose whether or not to help in times of need," he added.
Asare Bediako further pointed out that for the Ghana Actors Guild to achieve its core welfare mandate, the leadership of the association must have a good management team to work hand in hand with the government and the stakeholders in the creative arts industry.