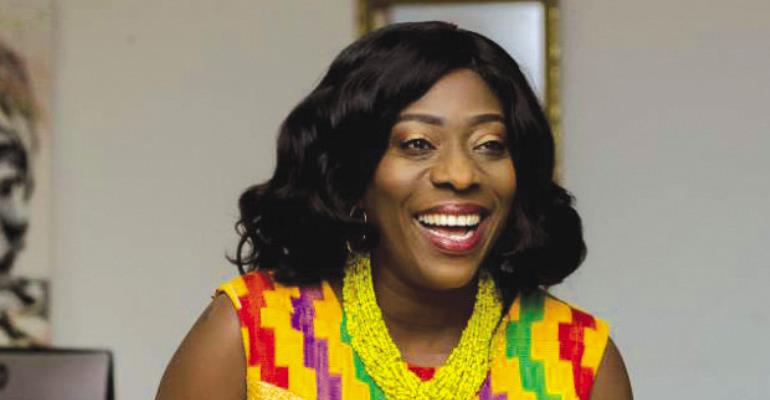 A 30-member national planning committee has been inaugurated by the Ministry of Tourism, Arts & Culture to plan activities for this year's National Festival of Arts & Culture (NAFAC) slated for November 16-24 in Koforidua.
The theme for this year's celebration is 'Empowering The Youth Through Culture, Tourism & Creative Arts For Employment & Wealth Creation', which is expected to showcase the rich cultural heritage of the country.
Some of the activities envisaged at the 2018 NAFAC include public lectures, open forum, exhibitions and cultural performances, as well as sporting events, performing arts and traditional beauty pageant.
Addressing the members of the committee at the inaugural ceremony in Accra on Tuesday, the Minister of Tourism, Arts & Culture, Catherine Abelema Afeku, charged them to bring their expertise to bear on the programme in order to guide and steer it successfully.
Members of the committee were drawn from various public and private institutions with diverse professional background, including artistes, academics, legal luminaries and traditional rulers.
The minister entreated the committee to organise events that would resonate with the youth and inculcate positive cultural values in them so as to promote national development, unity and harmony.
She said the festival is an avenue to take stock and dialogue extensively on the country's challenges and explore ways of putting the youth back on track for employment generation and wealth creation.
"The planning committee has the mandate to put together programmes and activities that can bring the theme to bear positively on the target beneficiaries so that eventually we can boast of a society full of culturally alert youth," the minister stated.
In her welcome address, the Executive Director of the National Commission on Culture (NCC), Edna Nyame, said the festival's scope and focus has been evolving over the years depending on the economic and socio-cultural needs of the country.
She, therefore, urged the committee to come up with programmes and activities that would effectively position tourism, arts and culture in the youth development agenda of the nation.
NAFAC, which is celebrated biennially, has a long history dating back to 1967, and has become a potent platform to showcase the country's diverse cultural heritage, talents, spirit of national identity and promote peaceful co-existence among Ghanaians of diverse ethnic background.