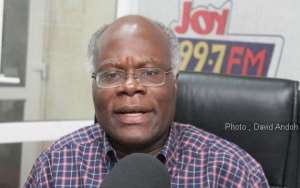 Member of Parliament for Adansi Asokwa, K.T. Hammond says the passage of the Right to Information Bill into law will cause government to lose exclusivity to certain vital information.
He said, although this will be useful for journalists and other people seeking information, it may not necessarily augur well for governance in the country.
"You need peace of mind to run a government. You need to concentrate and if you have a bill and before the ink dries on it, somebody is asking you to 'bring this document'…to the extent that we are talking about communication between the president, the vice president and cabinet, potentially, there will be no secret in government."
Parliament has been under renewed pressure since it reconvened this month to pass the RTI Bill.
A group calling itself Media Coalition on RTI says it is determined to embark on a series of actions (demonstrations included) to compel Parliament to pass the Bill into law.
The group's planned protest in Parliament on Wednesday was foiled after they were denied entry into the House prompting concerns that the legislators are unwilling to pass the Bill into law.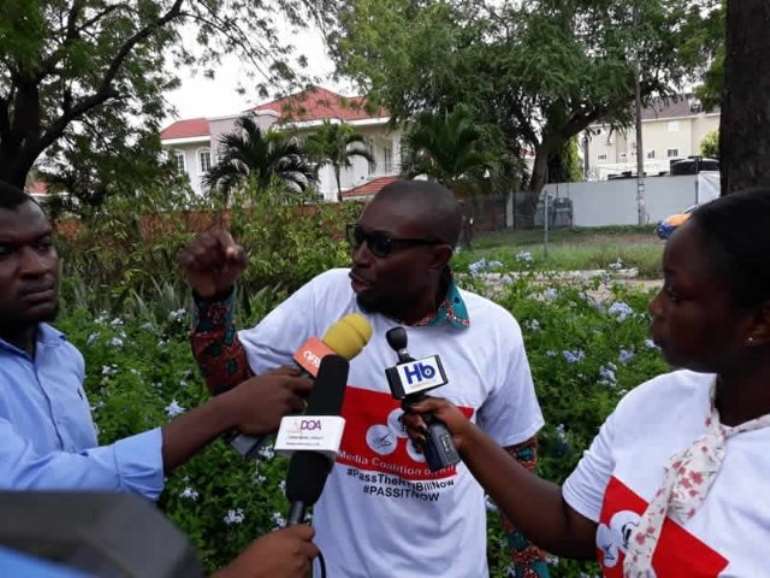 A member of the group speaks to journalists after they were prevented from entering Parliament
The Media Coalition is not alone. Other stakeholders have accused successive governments of paying lip service to the passage of the Bill.
Although the Speaker of Parliament, Prof. Mike Oquaye, is confident that the Bill will be passed before the final session of the House this year, the MPs seem to be dragging their feet.
In a response to a question over whether he would not prefer a free society where information is readily available rather than one where information is kept away from the public, Mr. Hammond said: "it is not everything that the public is interested in which is in the interest of the public."
He said a "free society and all that is a journalist's jargon" and until they sit on the seat of an administrator, they will not know what it feels like to be pestered for information."
Mr. Hammond added that passing the RTI into law will be a gold mine for only journalists and not the generality of the population, leaving government unable to operate effectively.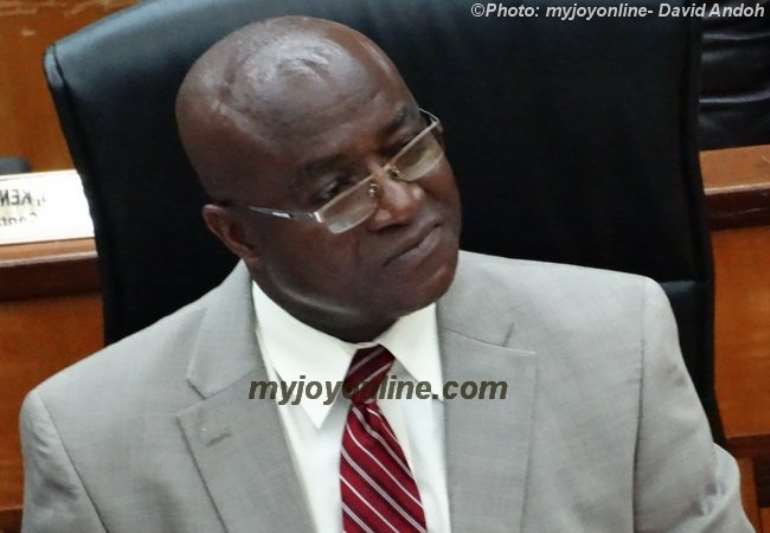 Minority Leader, Osei Kyei Mensah Bonsu does not want Parliament pressured into passing the bill
"Gold nuggets are in there for journalists. One single slip, ministers cannot operate, government cannot proceed effectively, governance cannot take place meaningfully with this sort of albatross hanging over our heads."
Opposing transparency
But the Executive Director of the Media Foundation for West Africa, Sulemana Braimah is not impressed with the MP's comments.
In his view, Mr. Hammond is "himself confused about what an RTI law seeks to do or he is an ardent opponent to transparency in governance or perhaps both."
Mr. Braimah who is also a member of the Media Coalition on RTI said, he would have expected that the MP and his colleagues would know that the bill is not a novelty that is being introduced and would rather than stalling its passage, push for it to be done speedily.
He believes Ghana should not struggle to pass the bill into law, especially when neighbouring countries have already successfully done so.
On Mr. Hammond's claims that governance will grind to a halt if the bill is passed, he said "Nigeria has passed their RTI law in 2011. Nothing has happened. If anything at all, it is contributing to empowering citizens to access information that will be meaningful for their lives."
"Liberia has done it, they went through a peaceful transition in the last elections and governance is continuing. Sierra Leone did it in 2010, they just had elections resulting in a peaceful transition…so I don't know that he is talking about."
The RTI bill is a fundamental human right guaranteed by the country's 1992 Constitution and recognised as a right under International Conventions on Human rights and was first drafted in 1999 under former president JerryJohn Rawlings.
The Bill gives substance to Article 21 (1) (f) of the Constitution which states that "All persons shall have the right to information subject to such qualifications and laws as are necessary for a democratic society."