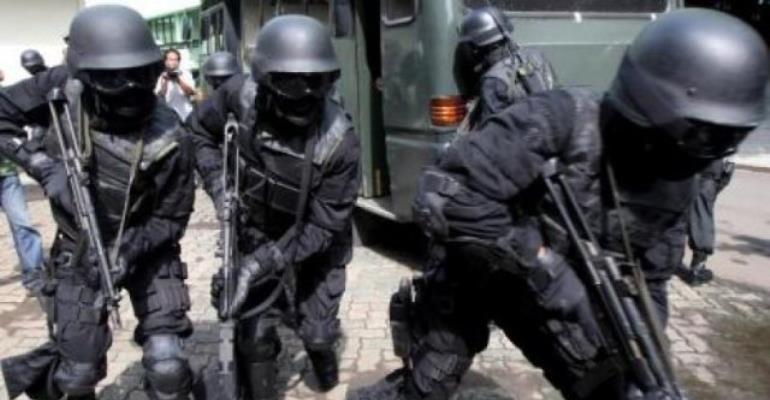 A group of civil society organisations has issued a statement requesting the establishment of a new independent police complaint body for the country.
The request comes at the heels of two separate incidents in which police wrongfully targeted civilians: the first involving the shooting of seven men in the Ashanti region, the second being the brutal assault of a customer at a bank. Both events happened within a week.
"We are deeply concerned that the abuse meted out to the woman in the above narrated incident and the series of civilian fatalities involving police shoot outs…portend an erosion of the modest gains made by the Ghana Police Service to instill a culture of democratic policing in its Officers," the Independent Police Complaints Coalition (IPOCOCO) wrote in a statement.
On July 11, armed robbers allegedly sprayed bullets at two police officers, killing one and severely injuring the other.
About a week later, on July 18, the Regional Police Command said that they located seven men who appeared to be involved in the police shooting.
The alleged suspects fired shots at the officers; the officers retaliated. All seven men were pronounced dead, police said.
Community members refute those claims, though, suggesting that the men were innocent bystanders. An investigation is currently underway.
Read more: We know the problem; now, a solution to enthe d excessive police force
Then, last Friday at around 4:30pma , video surfaced of an officer viciously attacking a woman and her grandchild. The victim, Patience Osafo, told Peace FM that she was turned away for nearly a week every time she attempted to withdraw Gh₵270 from her account.
She began to protest, which led to the scuffle between her and the officer, she said. The officer has since been arrested.
But the IPOCOCO says, not enough is being done.
They are pleading with lawmakers to create an independent monitoring body that can launch investigations and order proportionate sanctions on police officers.
"We hold a strong conviction that the committee will gain the trust, respect and cooperation of families of the victims and the general public should they be forthcoming with the information listed above within the shortest possible time, while restoring confidence in the Police," the statement read