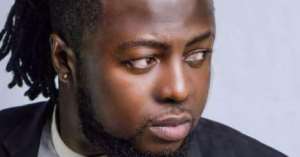 Rapper Guru has joined the list of people who think Shatta Wale shouldn't reply Sarkodie's freestyle video in which he has dissed in.
According to Guru, the dancehall act not to attempt to reply Sarkodie because it wouldn't inure to his ultimate benefit.
He went on to say that any attempt to beef any graduate of Adom FM's Kasahari Level will result in fatal injury.
'Ever try DR Duncan's Kasahari rappers! They will end u #period,' he tweeted.
'Don't reply else u will shift the focus of your album n trust u will lose Big time! The street is yours protect it else 3be friwonsa [sic]. They are pushing you to make a mighty mistake hmm DON'T! [because] Today is not a good day for you!
Don't reply else u will shift the focus of your album n trust u will lose Big time !#journeyofjudah