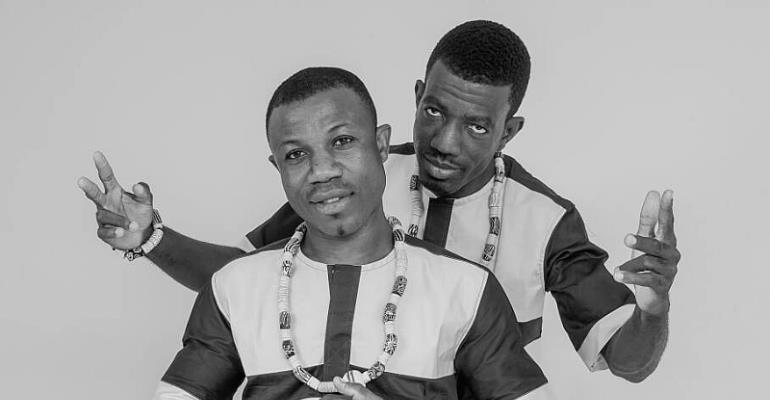 Djs and radio presenters as you already know are the main force behind Ghanaian music. Djs who normally work on radio with radio presenters are also the main channel at which music gets to the masses.
Over the years DJs and radio presenters have played a major role in Ghanaian music and thus pushing Ghanaian music to the global front line.
Ahenfo a music pair who is not grinning by some of the actions of these great men who pushes Ghanaian music worldwide laments about some of the Djs they classified as heartless DJs and radio presenters.
They give credence to the fact that these heartless DJs and radio presenters contribute greatly to their downfall.
According to them these, heartless DJs and radio presenters thwart their progress in the music industry in the sense that these media personnels are unwilling to help them even though they pay for their services.
"We pay DJs and radio presenters to help us spread our music and brand but after they have taken money, they fail to fulfill their promises, and these actions contribute to our failure in the music industry, The most painful thing is that these very DJs and radio presenters will be promoting Nigeria songs for free but we the up and coming artiste that we have paid for their services, they fail to play our songs". He disclosed to Komfa Ishmael on phone conversations.
Ahenfo believes that because these DJs are not promoting their songs well that is why they are still underground and soaring to stardom.
They urge Ghanaian DJs and Presenters to help the up and coming guys because these up and coming guys are the future of Ghanaian music.
"If these DJs and Radio presenters should have good heart towards us, I think we the underground musicians can also prove to the world we are better than most of the artiste you see around. It is time the DJs should concentrate on us because we are the future of Ghanaian music." He added
Ahenfo a music pair who resides in Koforidua has unique that their style of delivery makes them very worthy to be in the music territory.
They form this music group in 1999 with the name ATEASIFO till 2000 where they released series of hit tracks before the group went apart.
The other two later in life came together again and formed Ahenfo in 2010.
They are currently promoting their new single "SONKOO YI" where they want everyone to support them.