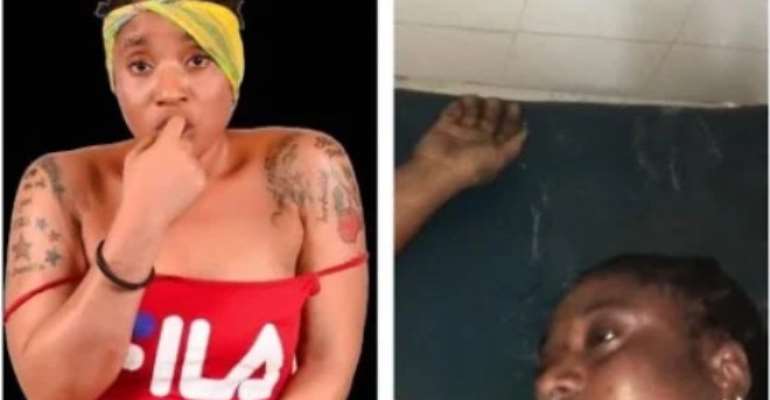 Reports reveals that a slay queen named Ama Broni has shockingly met her untimely death at an event at a place known as Liberia Camp, a suburb of Accra.
According to sources close to us, Ama Broni was molested on stage after she took off her panties and danced naked in front of the crowd.
A video in our custody, which was taken last Saturday, saw her hyping the event stating that a monetary reward will be offered to any lady who could remove her panties on stage.
Ama Broni who hails from Akwatia in the Eastern Region, jumped on stage wearing a white top without panties while twerking with Zuba's "Yi Wo Dross" song featuring Patapaa.
Reports say after the dancing, the guys on the stage wanted to harass her sexually and this made her fall from the stage and she broke her neck.
Ama Broni left behind twins.
Watch the video below:
—odarteyghnews.com