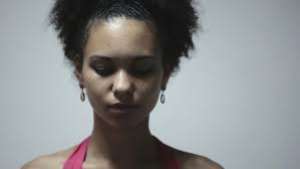 BEGIN BY CULTIVATING THE RIGHT ATTITUDE FOR A CHANGE
I learned that it's important to start the process by forgiving yourself for pursuing self-destructive activities. Feeling guilty or hating yourself for it will actually give you more reasons and drive to continue behaving self-destructively. These negative feelings also tell your subconscious you wish to continue harming yourself.
By forgiving yourself you break the ongoing circle of guilt and self-hate, which leads to self-abuse, which leads to more guilt and self-hate. It also tells your subconscious you wish to approach this part of your life in a more constructive and empowering way.
Accept that you are not alone in this; every person abuses himself in one way or another. Life is hard and we are not born with an instruction manual on how to go about it. Instead, we learn how to live properly as time passes and there's no way to avoid making mistakes along the way. Sometimes these mistakes stick and become a part of us. It happens.
Stop comparing yourself with other people who you view as perfect. Chances are they are just good at hiding their faults. Even if they are less self-destructive than you are, they didn't become like that overnight. If you still find yourself comparing you will be better off to use them as inspiration rather than a reason to reject who you are.
The antidote for self-destruction is love and self-acceptance . It makes a lot of sense doesn't it? Most people don't realize it though, and try to fight self-abuse by directing more of it at themselves in the form of self-rejection. Don't. You can't build a better life for yourself based on negativity.
PRACTICAL TIPS FOR WEEDING OUT SELF-ABUSE FROM YOUR LIFE
1. TAKE RESPONSIBILITY FOR YOUR ACTIONS
Acknowledge that your self-destructive habits are the outcome of your decisions and actions in the past. Know that you can create new empowering habits in much the same way and make a conscious decision to do so.
This way you will stop being a helpless victim and become a purposeful leader of your life. This step is crucial as self-destruction is often used as a way to escape your inability to deal with parts of your life. When you stop feeling helpless, and start taking charge of your life you wouldn't need to turn to destructive behavior anymore.
2. KNOW YOUR ENEMY
There's no use charging blindly forward and trying to change your bad habits by will power alone. The more you learn about your problems, their causes and ways of solving them – the better. Luckily for you, attaining such knowledge these days is not a problem. The Internet is filled with detailed advice written by people who succeeded in what you're striving to achieve.
You never know what treasures of insight or inspiration you might find.
3. ELIMINATE AS MANY SELF-DESTRUCTIVE HABITS AS YOU CAN AT THE SAME TIME
This goes against the popular approach of gradually making changes in your life. I admit this step is not suitable for everyone, but it is super effective!
In my experience self-destruction breeds and supports more of its kind. In the past when I tried to tackle only one of my issues at a time I found it hard to maintain and the results were short lasting.
For example: I tried to be more productive in my spare time, before attempting to get rid of my addiction to sugar. Now, consuming sugar makes me moody, lowers my energy and harms my concentration. Needless to say, it was hard for me to change my habits and be productive under these circumstances, and so I gave up after a while.
Getting rid of all of your bad habits all at once is hard at first, but is much easier on the long run then the gradual approach. This way you leave no doors open for your self-destruction to use in order to creep back into your life. This means less struggling for you.
Also, since getting rid of addictions usually starts with nasty withdrawal symptoms – why not suffer all of them all at once instead of finishing with one before moving on to the other?
4. DEAL WITH THE ROOT CAUSES OF YOUR BAD HABITS
As I stated earlier, self-abusive behavior is usually a form of escapism. Observe your life; what are you running away from? What are the issues you can't deal with?
Maybe you are in an unhealthy relationship you don't know how to change, or you do know but your partner is not cooperating with you. Maybe you can't deal with all that life demands of you. Maybe you've been hurt so many times that you've got stuck in survival mode.
These are just a few examples. Whatever the roots of your self-abusive behavior may be, identifying and dealing with them will do you a world of good and make the process much more effective and sustainable.
Try to talk about it with your friends, as they are likely to see things that you are not aware of regarding your problems. In case you have big scary issues to deal with don't hesitate to see a professional about them. There's no shame in wanting to improve your situation. Life is too interesting and fun to miss out on just because you are too proud to seek help.
5. DON'T FEEL DEPRIVED
Don't tell yourself that you can't indulge in the things you're trying to avoid (TV, cigarettes, eating junk food). It will only make you feel deprived, which in turn will make you want to compensate yourself by giving in to your craving. Instead, think about the negative impact these things had on your life in the past and say to yourself "I can have them, but I choose not to."