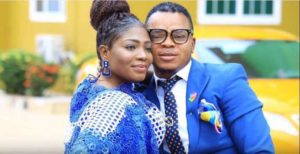 Controversial Ghanaian preacher, Bishop Daniel Obinim has given an insight into his personal wealth by disclosing that he can afford six Rolls Royce vehicles on the financial strength of his personal bank account.
Bishop Obinim in a viral video reacting to critics of his recent purchase of a Rolls Royce Ghost Series vehicle worth about US$300,000 said the purchase was not extravagant because he has more funds in his personal bank accounts.
He acknowledged that a lot of Ghanaians possess Rolls Royce vehicles but his – the Rolls Royce Ghost Series – was unique and only the second of its kind in the country.
"How can Obinim take this huge money to buy this Rolls Royce? Just $300,000… it's a small money for me at this time…," Obinim says in the video which was taken in Dubai whilst on holidays in Dubai in the United Arab Emirates (UAE).
The video has been shared many times on Facebook.
He continues: "I save in four banks in Ghana but one bank… I can buy Rolls Royce, three to four to five to six on the spot. That $300,000 small money! Like seriously? Just $300,000? I can buy right now like six".
"Right now I am speaking with my pocket money, with my bank accounts with my money right now… I can buy that Rolls Royce four or five times instantly".
He said as a Christian he believes in the second coming of Jesus Christ and is aware that such worldly possessions will be left on earth when he comes.
Bishop Obinim added that he was in Dubai to inspect one of his properties, which he recently acquired but he and his wife [Florence Obinim] were 'chilling' after a similar visit to Barcelona in Spain.
According to him, from henceforth he would like to be referred to as Angel Obinim and not Evangelist, Reverend, Bishop or Prophet Obinim because God has changed his name.
Watch the video of Bishop Obinim below;