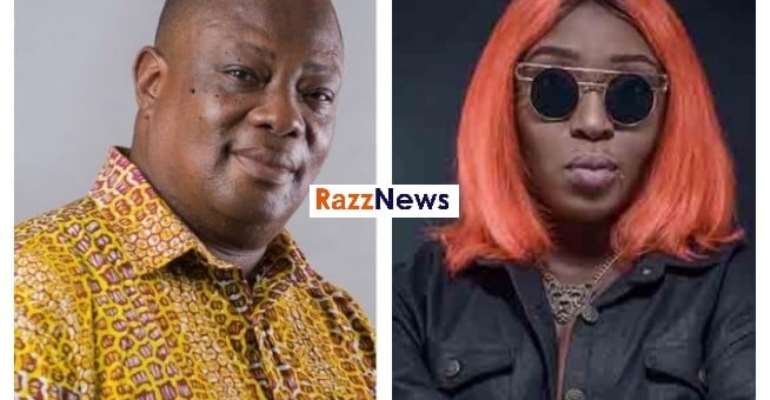 Legendary Ghanaian Sound Engineer, Zapp Mallet has made an astonishing revelation that he doesn't know Ghanaian female rapper Eno Barony.
Eno Barony, is currently touted as the best female rapper in Ghana. In the female rap music arena, the 'Argument Done' rapper stands as the dominant force who truly deserves the accolade.
She gained much prominence when she 'tore Medikal and Sista Afia apart' in her diss song titled 'Argument Done'.She is also known for songs such as 'Rap Goddess",'Force Them To Play Nonsense, and 'King Of Queens'
It would be recalled that Controversial artiste manager Lawrence Asiamah Hanson, popularly known as Bulldog in a recent interview monitored by RazzNews.com opined that Eno Barony is lyrically better than iconic rapper Sarkodie.
But in an interview with RazzNews, Legendary Zapp Mallet who was answering a question in line with whether he coincides with Bulldog's assertion accentuated astonishingly that:
"That's his own opinion …I quite remember my daughter just recently asked me if I know of Eno Barosky(Barony) and I said no I haven't heard of her before ..honestly…but I will pay attention".Zapp answered
The celebrated sound engineer emphasized that" if I am able to listen to her I will be able to give you that low down…but as far as am concern so far Sarkodie is my best rapper".
Below is the video