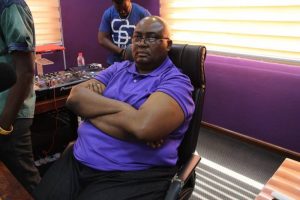 Pollster Ben Ephson has admitted he got it wrong by predicting victory for President John Mahama and the governing New Patriotic Party (NPP) in this year's elections.
"You see, I take pride in the work I do and I thank Ghanaians for equaling my opinion polls to the word of God. I'm not God. If I've done five polls and I'm wrong in the fifth one, yes I'm wrong. It does not mean that I will not reconsider what we did and readjust. I think in 1996 I got it wrong and readjusted and I did well in four elections. If I am wrong, I will readjust and move on," Mr Ephson told Nana Aba Anamoah on GHOne TV on Friday, 9 December.
The Managing Editor of the Daily Dispatch had predicted after his pre-election survey that the governing NDC's presidential candidate would garner 52.4 per cent of the votes while his main rival, Mr Akufo-Addo, would get 45.9 per cent.
However, collation of results from 252 constituencies so far by Class Media Group puts Mr Akufo-Addo ahead of Mr Mahama with 54.44% while the president has bagged 43.69% of votes. Similar collations done by other media houses also put Mr Akufo-Addo ahead. The Electoral Commission is, however, yet to announce the official results.
While eating humble pie for getting it wrong, Mr Ephson said: "I mean there is no pollster who will say that: 'My projections are cut in stone and when I go wrong, they should hang me by the neck'. I know people will be happy, I don't have a problem …"