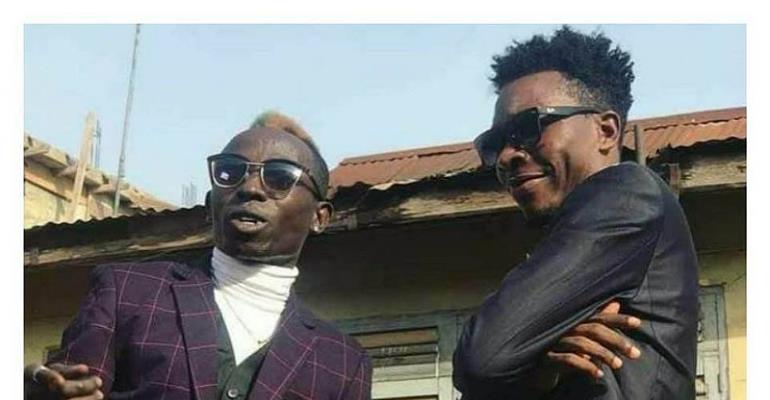 Ghanaian reggae and afro dancehall musician Bright Homenya aka Article Wan has denied ever reiterating that he is more popular than 'one corner' hitmaker Patapaa.
It was earlier reported that, Article Wan who gained prominence in the music industry in 2016 with his 'solo' hit song, had said on Zylofon FM on Thursday that even though Patapaa gained much attention in recent times with his 'one corner' song he is more popular than the latter (Patapaa).
But in interview with Razzonline.com's reporter, Grace Afumwaa, the 'solo' hitmaker denied the publication by indicating candidly that ,
"I never said that, it is never true and how can I say that, I even just released a song with him titled 'that thing' so I can't say that".
The 'Solo' hitmaker explained that, "I was asked by the host that Patapaa and myself who is more popular and i answered that I am popular but never said am more popular than Patapaa as it has been published.
Article Wan affirmed extensively that, he doesn't have any issues with Patapaa–adding that he is even on set with latter shooting the video of his latest track 'that thing'