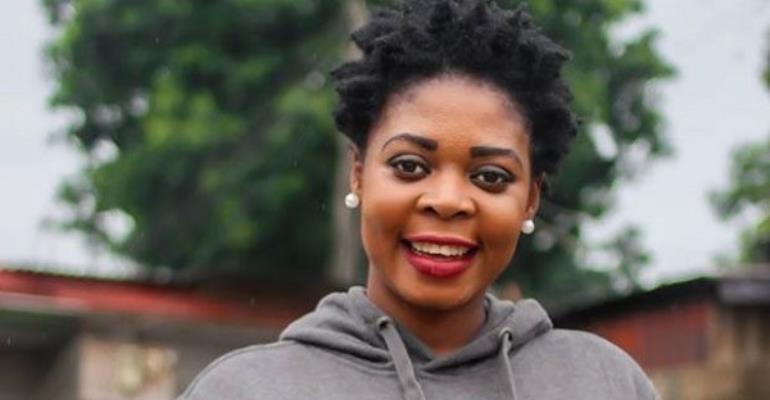 The former HIV/AIDS commissioner, Joyce Dzidzor Mensah has come out to debunk reports that she's committed suicide, saying that the said video making rounds was just a scene from a movie.
Recall that yesterday, Ghbase.com reported the issue and stated that, it was a movie and that nothing showed that it was real and knowing Joyce for loving attention, we were 100% certain it was one of her usual stunts, just as she posted a picture of her 'succulent' b00bs the other time on Social media.
Explaining what happened in a live video on her Facebook page, Joyce stated that, it was a scene from a movie she shot two months ago, where she had to commit 'suicide' in it and it was something she had not tried before.
According to her, after that scene was shot, the producer showed her a part that was recorded with a phone and she was 'scared' herself watching it so asked the producer not to post that part of it, but it seems the producer did not pay heed to her and went ahead to post it, two months after and that's how come the video leaked on Social media.
Well, we knew she was never dead. So we are not surprised. Watch the video of her explaining things below:
Watch the video of her explaining things below: