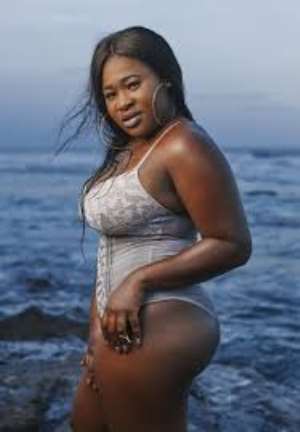 Highlife/afrobeat artiste, Francesca Duncan Williams known as Sista Afia says she was drunk during last Monday's interview with some journalists in which she admitted she was promiscuous.
According to her, she inadvertently admitted she was 'promiscuous,' without knowing the meaning of the word.
Sister Afia had invited the public and some journalists to a listening session of her new album "Queen Solomon" set to be released on December 1, 2018and after the session, she decided to speak to the journalists.
During the interview, one journalist asked for a confirmation of whether or not she was promiscuous as was being speculated, and she said, "Yes, I'm very very promiscuous."
However, in a radio interview on Accra based Hitz FM Thursday November 29, Sista Afia said she was not herself on that Monday.
Her explanation was that she had taken in too much wine and was not really aware of what she was saying.
"I don't remember saying that but it could be because on my album launch, I had too many wine in my system, so I don't remember what I said but I said I was promiscuous, I didn't mean it, I didn't think about it properly," she said.
Sista Afia also noted that she was stressed out "one could even tell it from the interview that I was so tired and so dizzy."
To her, she does not even know the meaning of promiscuity but said the word sounded familiar.
"I didn't get it, because I have heard promiscuity before, I have a perception about it …I thought I was right in my mind but then I find out later… I didn't know the meaning but I now know it," she stressed.
The 'Jeje' hitmaker is yet to release an album titled "Queen Solomon", which she has featured artistes like Sarkodie, Shatta Wale, Kelvyn Boy and Flowking Stone.