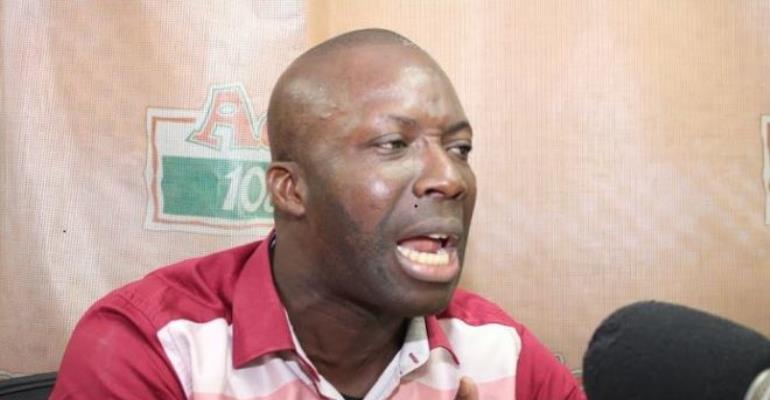 Controversial prophet, Nicholas Osei popularly known as Kumchacha has denied media reports that, he is responsible for the psychological trauma suffered by musician, Patapaa.
According to reports, the "One Corner" hitmaker has been acting weird following his altercation with Prophet Kumchacha who is the Founder and Leader of the Heaven's Gate Ministries.
Sources close the musician said en route to Nigeria for a show; Patapaa got off the plane and started walking on the tarmac confused.
The source told Dailyviewgh.com that, but for the intervention of the cabin crew, the musician would have abandoned the trip.
They are pointing accusing fingers at the man of God who claimed to have buried CDs of the musician – a situation they believe have caused his [Patapaa] downfall.
But Prophet Kumchacha in an exclusive interview on Kofi TV denied having a hand in Patapaa's predicament.
"As an anointed man of God, I bless not curse people so fans of Patapaa cannot blame them" he opined.
He said as a man of God, he blesses not curse people thus will destroy the talent of the young musician.
Prophet Kumchacha said even though he is against the ungodly songs, he does not have the power to destroy the destiny of a fellow human being.
"God has given me power to heal, improve the lives of people not power to destroy or kill so I will never hurt Patapaa".
Prophet Kumchacha urged Patapaa is confess his sins and asked for God's forgiveness and his life will never be the same.
The man of God cited how fans of the musician have threatened to kill him but "im not afraid because angles are protecting me 24 hours".
Watch full video below