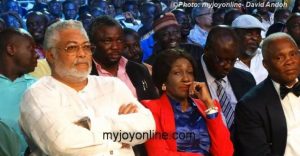 There are conflicting reports about the purpose of Thursday's visit by some National Democratic Congress (NDC) bigwigs to the residence of the party's founder, Jerry John Rawlings.
While initial reports suggested that the call by a delegation of NDC MPs on the former President was aimed at getting Mr Rawlings and his wife, Nana Konadu Agyeman Rawlings, to play a lead role in the party again, later reports suggest otherwise.
On Thursday, April 8, 2017, the Minority Leader, Haruna Iddrisu, led a delegation of NDC legislators to visit the former president at his residence in Accra for party-unity talks.
"We trust that if you guide us and lead us well and the party goes through a proper process of reorganisation to strengthen its grassroots…we will not be in opposition," the Daily Guide newspaper quoted Mr Iddrisu as saying.
The Minority Leader, who is marked as a potential flagbearer of the party in the next election, according to the paper, acknowledged the Rawlingses' clout in Ghanaian politics and expressed the hope that their support in 2020 would improve the fortunes of the NDC.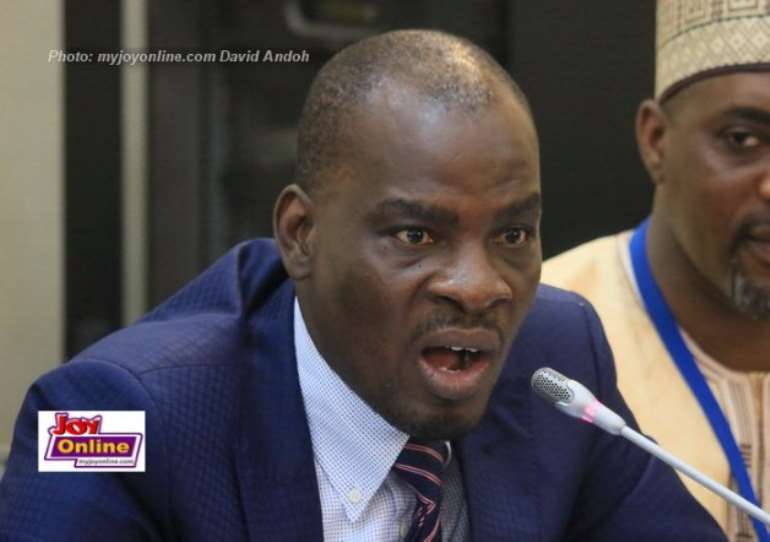 Haruna Iddrisu is tipped to lead the NDC in 2020
Mr Iddrisu's appeal is seen as a move to mend cracks within the NDC following the party's abysmal performance in 2016 when ex President John Mahama was on the ticket as the presidential candidate.
A fact-finding Committee into the cause of party's electoral defeat, led by Prof Kwesi Botchwey, exposed the storm within the party after different factions within the party attacked each other during meetings.
Party deep throats reveal that while one faction blames former President Mahama for the 2016 defeat, another blames the Rawlingses for assisting the New Patriotic Party (NPP) to win the elections.
The faction blaming the Rawlingses say that Mrs Rawlings, who defected from the NDC to form the National Democratic Party (NDP), demonstrated open support for the NPP campaign and boosted the then opposition's chances to win the elections.
During the visit to the Rawlingses, Mr Haruna reportedly said that NDC members can express their grievances, but they should not do it "in a manner that will jeopardise the chances of the party and its preparedness for the 2020 presidential and parliamentary elections."
However, NDC MP for North Tongu, Samuel Okudzeto Ablakwa, is reported to have denied media reports that the visit the Rawlingses was to appeal to them to return the party.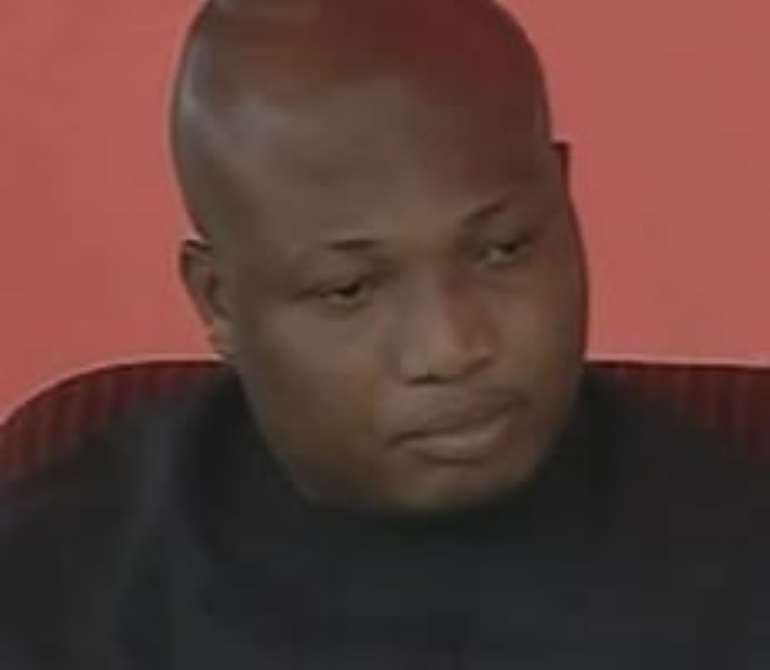 Samuel Okudzeto Ablakwa
He is reported in these reports to have explained that the visit to the former president was to gain insight into how to tackle the conflicts within the party and get it back to full form for a 2020 comeback.
Story by Ghana | Myjoyonline.com | George Nyavor | george.nyavor@myjoyonline.com