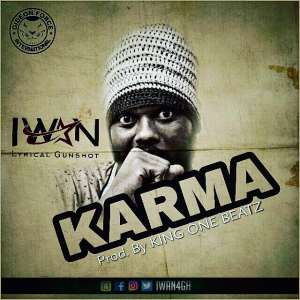 IWAN drops a Quick one and calls it KARMA. 
This banger is full of sensible lyrics you need to listen to.
He talks about How Some people treated him badly in the past and now facing Karma.
"A man reaps what he sows and as you throw a ball at the wall, it bounces back to you."
"If You Karma Somebody Wife, Dem go Karma your Wife too. This and other lyrics you will enjoy from Iwan.
This is a Must Listen Song.. Respect karma