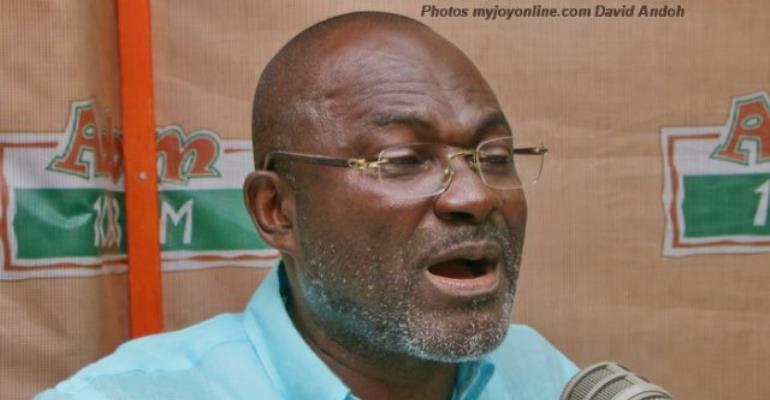 The General Legal Council (GLC) on Thursday dismissed a complaint filed against ace undercover investigative journalist Anas Aremeyaw Anas, by the Member of Parliament for Assin Central, Mr Kennedy Ohene Agyapong.
The GLC declined jurisdiction in a complaint of professional misconduct brought against Anas.
The MP, in July 2018, dragged Anas to the GLC, claiming that Anas misconducted himself professionally as a lawyer in a manner that bordered on "moral turpitude."
A complaint letter dated July 5, 2018, and addressed to the Chairperson of the Disciplinary Committee of the General Legal Council, asked that disciplinary action should be taken against Anas as a lawyer.
According to the MP, Anas and a Chief State Attorney, Ms Ellen Kwawukume, connived to cause a fraud case to be dismissed.
GLC decision
The GLC yesterday declined jurisdiction in the matter on the grounds that Anas was not a lawyer at the time the alleged incident happened.
It further directed the MP to report Anas to the police if he felt Anas was corrupt.
According to the GLC, Anas was neither the police nor the Attorney-General to terminate a trial.
Campaign
The vociferous MP has been on a campaign against Anas.
He insists that Anas's style of entrapping people should not be countenanced.
Anas, for his part, has dragged Mr Agyapong to court for defaming him and is asking the High Court to award aggravated damages to the tune of GH¢25 million arising from defamatory materials published by the MP.
A sports journalist, Listowell Yesu Bukarson, has been granted the lawful attorney to stand in for Anas.
In another breath, Ms Kwawukume, who is currently on retirement, has also sued the MP for GH¢25 million for defamation.
Source: Graphic.com.gh