Former President John Mahama is confident Kenyans will see to it that their upcoming elections on Tuesday are free of violence.
Speaking on Nairobi based Capital FM, he charged Kenyan Politicians not to resort to violent machinations in their bid to win power.
Mr. Mahama, who is leading a 15-member team from Commonwealth nations to observe the election process, reminded the politicians that they were vying to serve the people.
"My message to leaders is that you are seeking to serve the people and if you are seeking to serve, then you don't wreak violence on the people you want to serve. You don't need to be violent to serve somebody. Kenya is bigger than any politicians and the Kenyan people must prevail. It is a very important election for Kenya and I feel confident that Kenyans will rise to the occasion."
"I don't think that a single life must be shed because people want to serve the people of Kenya, and so the political leaders must continue to emphasize their commitment to peaceful elections," Mr. Mahama said.
Ethnic tensions
Kenyan elections 10 years ago were marred by ethnic violence following disputed elections in which some 1,200 people were killed and more than 500,000 fled their homes. The violence mostly involved two of Kenya's biggest ethnic groups, the Kikuyus, and Luos.
The following election in 2013 was largely peaceful as President Uhuru Kenyatta, a Kikuyu, beat his long-standing rival Raila Odinga, a Luo.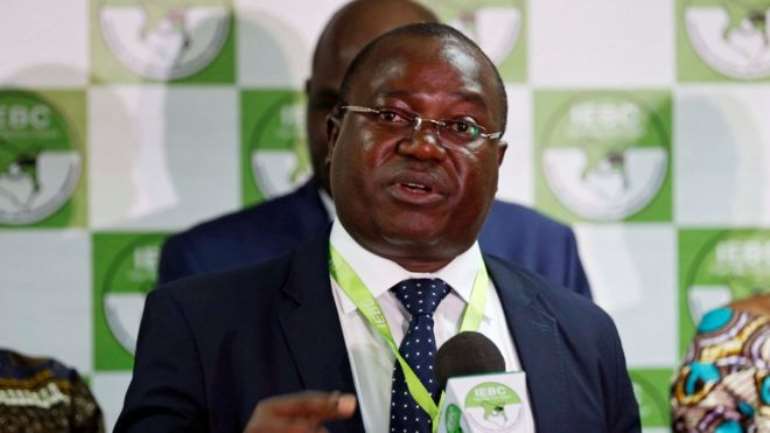 Chris Msando
Nonetheless, fears of violent clashes abound ahead of the polls, which sees Kenyatta and Odinga vying for power again, especially after the  brutal murder  of the electoral commission's IT head, Chris Msando. He had been severely tortured and strangled to death, an autopsy has found.
Chris Msando had promised to deliver a credible election after allegations of rigging marred previous elections.
Since then, Nairobi and other urban centres have witnessed a mass exodus of people to areas where their ethnic strongholds.
Mr. Mahama subsequently called for a thorough investigation into the death of Chris Msando.
–
By: Delali Adogla-Bessa/citifmonline.com/Ghana