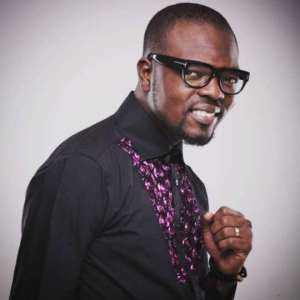 Events Guide Magazine has unveiled Kofi Okyere Darko, popularly known as KOD, as the cover for its July edition.
He is a well known radio and television personality and one of the nation's best Master of Ceremonies.
Working in the media for almost two decades, KOD is also the owner of Nineteen57 clothing line and currently works with Live FM.
Speaking at the ceremony which occurred at the Movenpick Ambassador Hotel, Mr Mustapha Hamid, the Minister for Information, said KOD is a versatile personality, who needs to keep his focus and determination as well as continue with his useful social roles.
Mr Kojo Bonsu, the former Mayor of the Kumasi Metropolitan Assembly, hailed KOD for the various social activities he has initiated in the society and urged him to be diligent and continue to take risks in his efforts.
Mr Kelvin Kenneth, the CEO of Events Guide Ghana, said the mission of the magazine is to recognise, acknowledge and reward events organising outfits in Ghana.
He said magazine in the past years has been the anchor when it comes to events and entertainment with a fast growing force that uses Ghana and its finest celebrities and stars as its features.
Celebrities and personalities that have featured over the past editions include Afropop star King Promise, Theresa Ayoade, CEO of Charter House, Berla Mundi and Black Avenue Muzik Crew.
The event saw in attendance Michael Essien, Velma Owusu Bempah, Abeiku Santana, Ophelia Crossland, Nathan Kwabena Anokye Adisi, popularly known as Bola Ray and CEO of EIB Network.
GNA
By Louisa Saawortaafa Dery, GNA